XTEND Pro Whey Isolate Protein Powder
XTEND Pro Whey Isolate Protein Powder
'tis the season! 3 free gifts with all purchases
Orders over $55 and subscriptions ship free!
XTEND PRO combines the incredible benefits of BCAAs with 25g of ultra-pure whey protein isolate to help maximize muscle recovery, retention, and growth. Learn more
Orders over $55 and subscriptions ship free!
Sold out
-
$39.99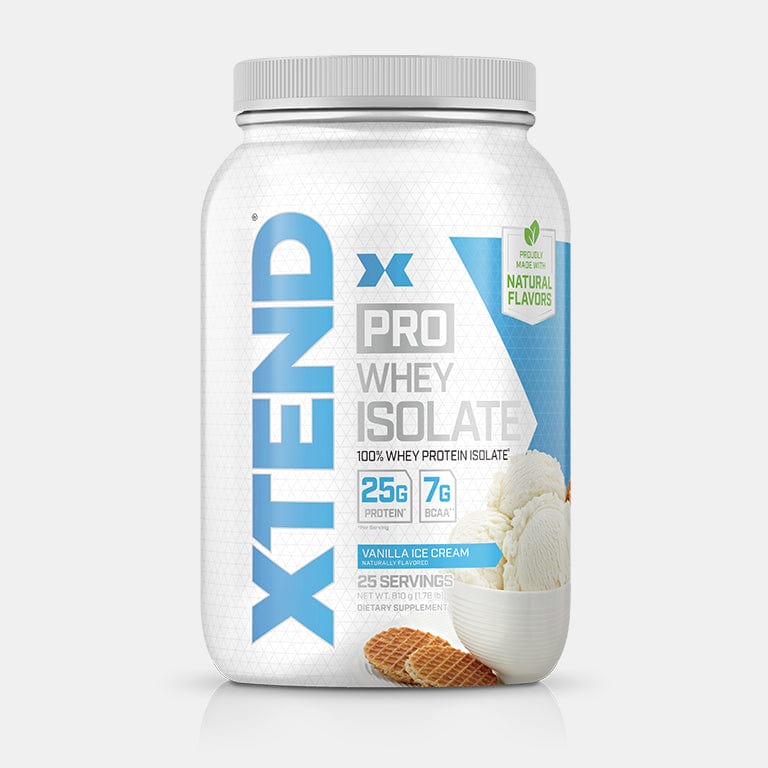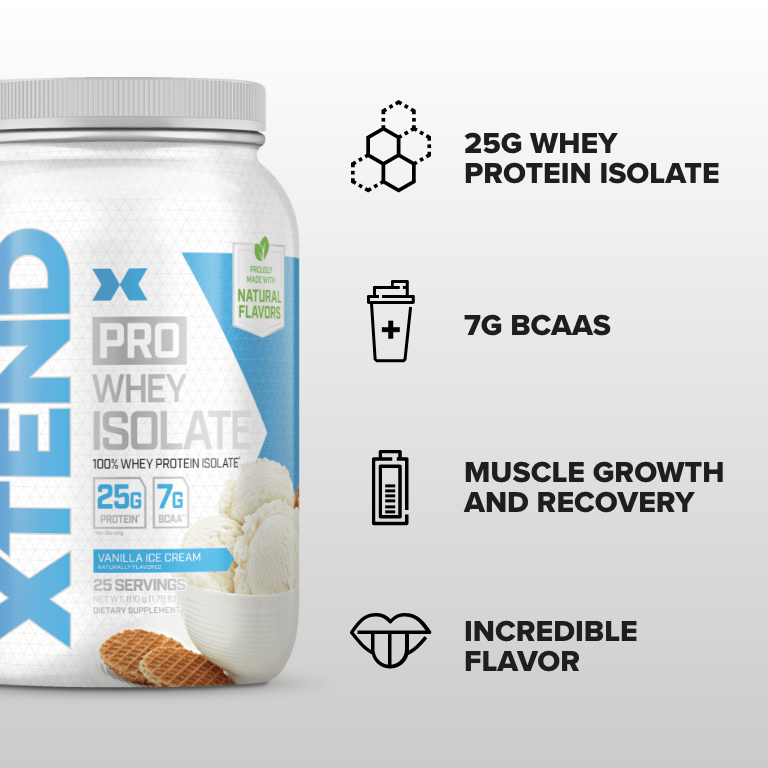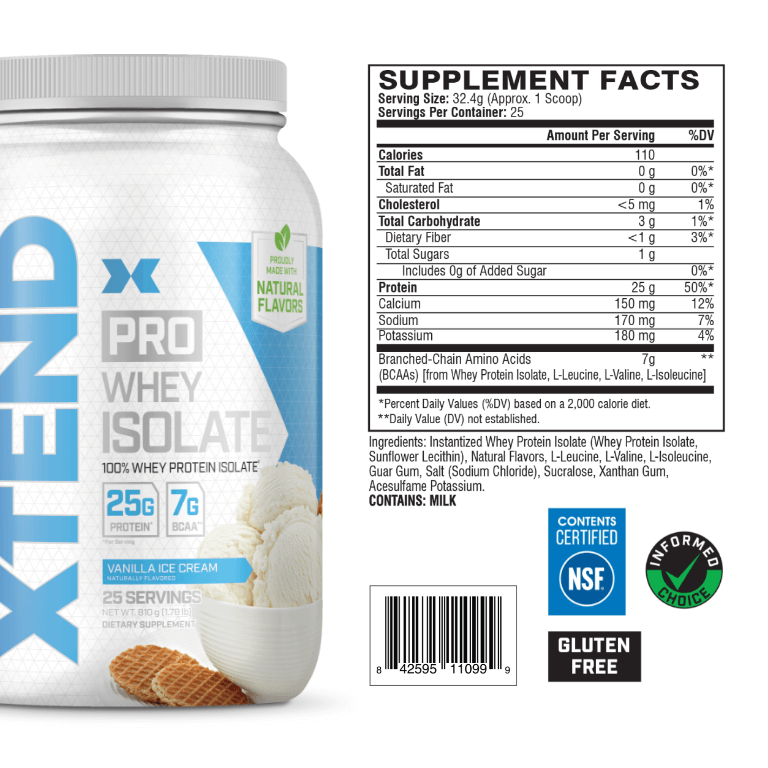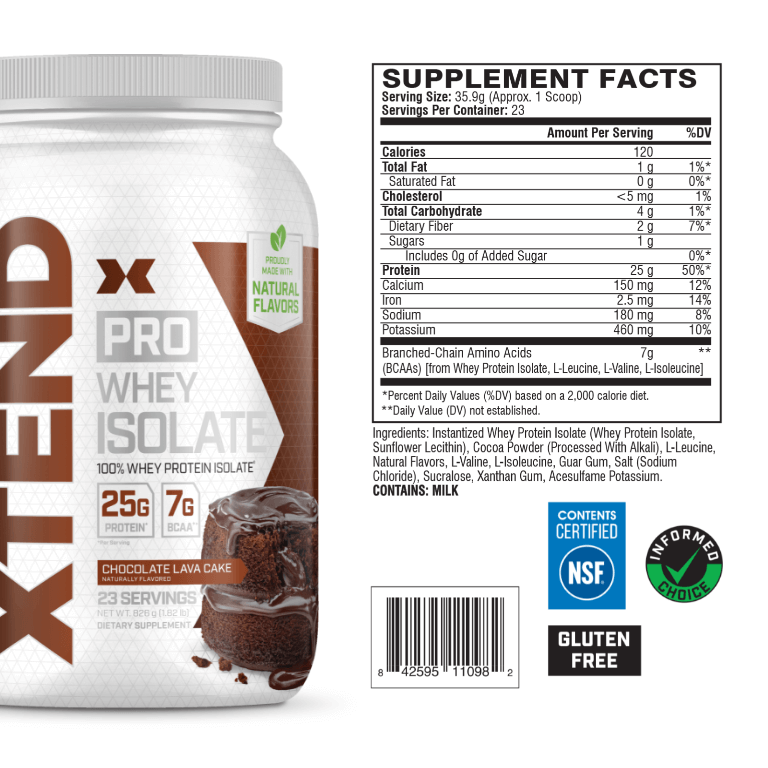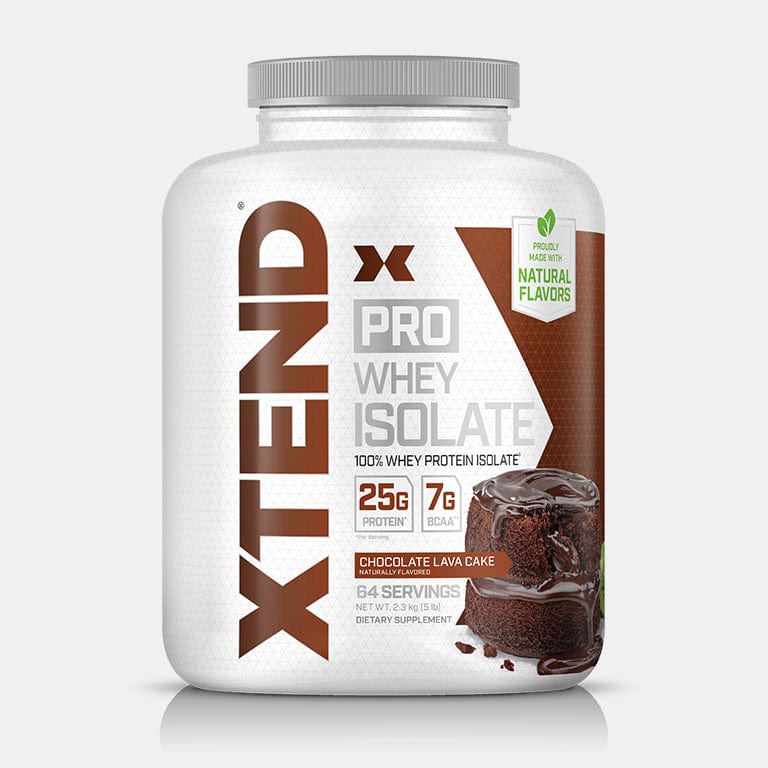 GROW
REPAIR & RECOVER
INCREDIBLE TASTE
GLUTEN FREE
Our XTEND Pro Isolate formula contains 25g of whey isolate protein, 7g of BCAAs, and is free of artificial colors, flavors, and dyes making it optimal for muscle repair and recovery. This combined with mouthwatering gluten-free flavors and two independent third-party certifications, makes it the clear choice champions can rely on.
GROW — Every serving of XTEND Pro contains 25 grams of 100% Whey Protein Isolate.
REPAIR & RECOVER — With ingredients to support muscle repair and recovery, each serving of XTEND contains 7G of BCAAs in clinically studied ratios, so you can train harder, recuperate faster, and come back stronger.
INCREDIBLE FLAVORS — XTEND Pro comes in several delicious flavors, all less than 150 calories per serving.
GLUTEN FREE — XTEND Pro is gluten free, and contains no artificial flavors, colors or dyes.
PROTEIN RECIPES YOU'LL LOVE
"Tastes delicious! No bloating it's good quality whey protein!"
More In Your Wallet,
More In Your Gym Bag