C4 Performance Energy® Carbonated
Free shipping On all subscription orders
Skip to product information
View accessibility statement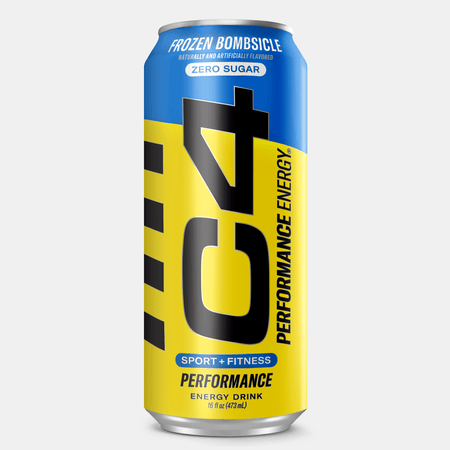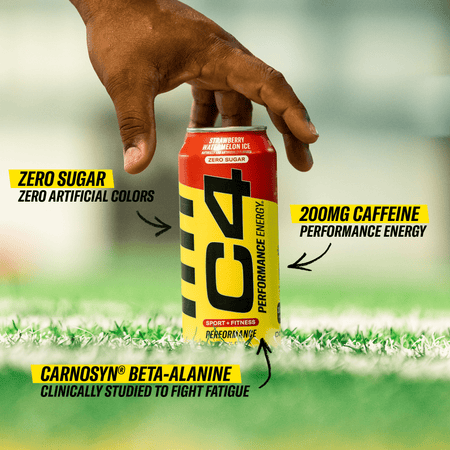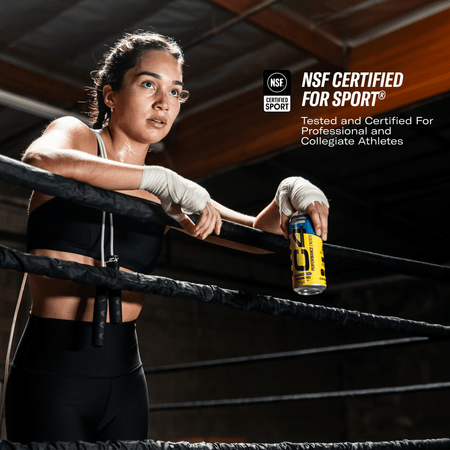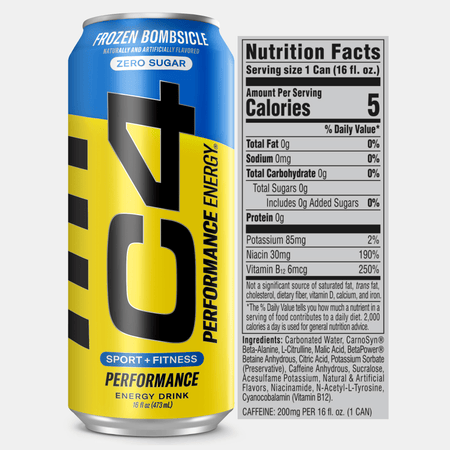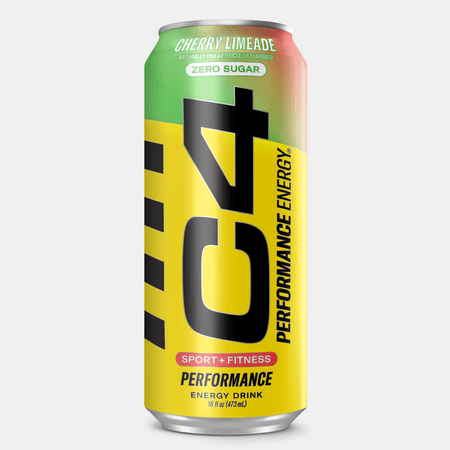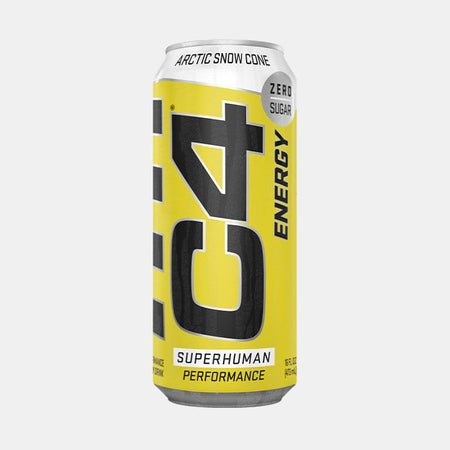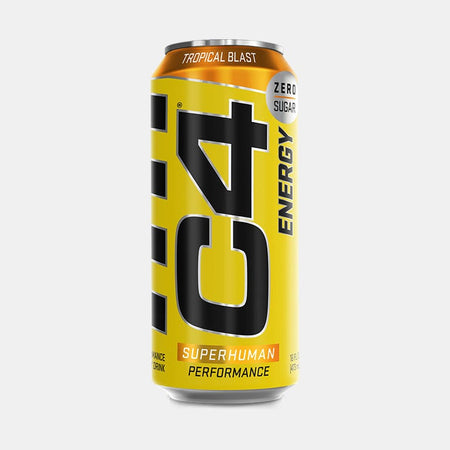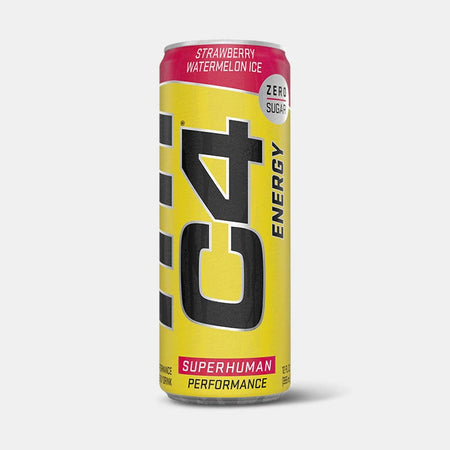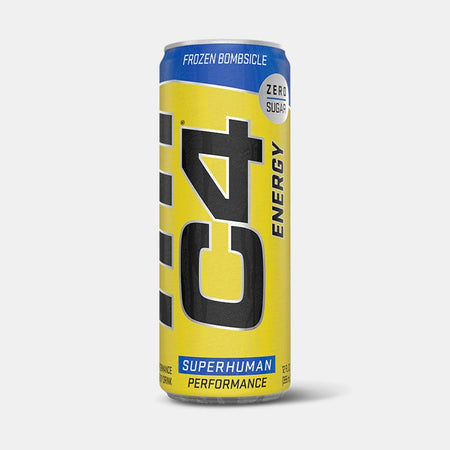 C4 Performance Energy® Carbonated
C4 Performance Energy® Carbonated
Free shipping On all subscription orders
Helps support muscular endurance and combat muscular fatigue, with clinically studied CarnoSyn® Beta-Alanine. Learn more
Orders over $55 and subscriptions ship free!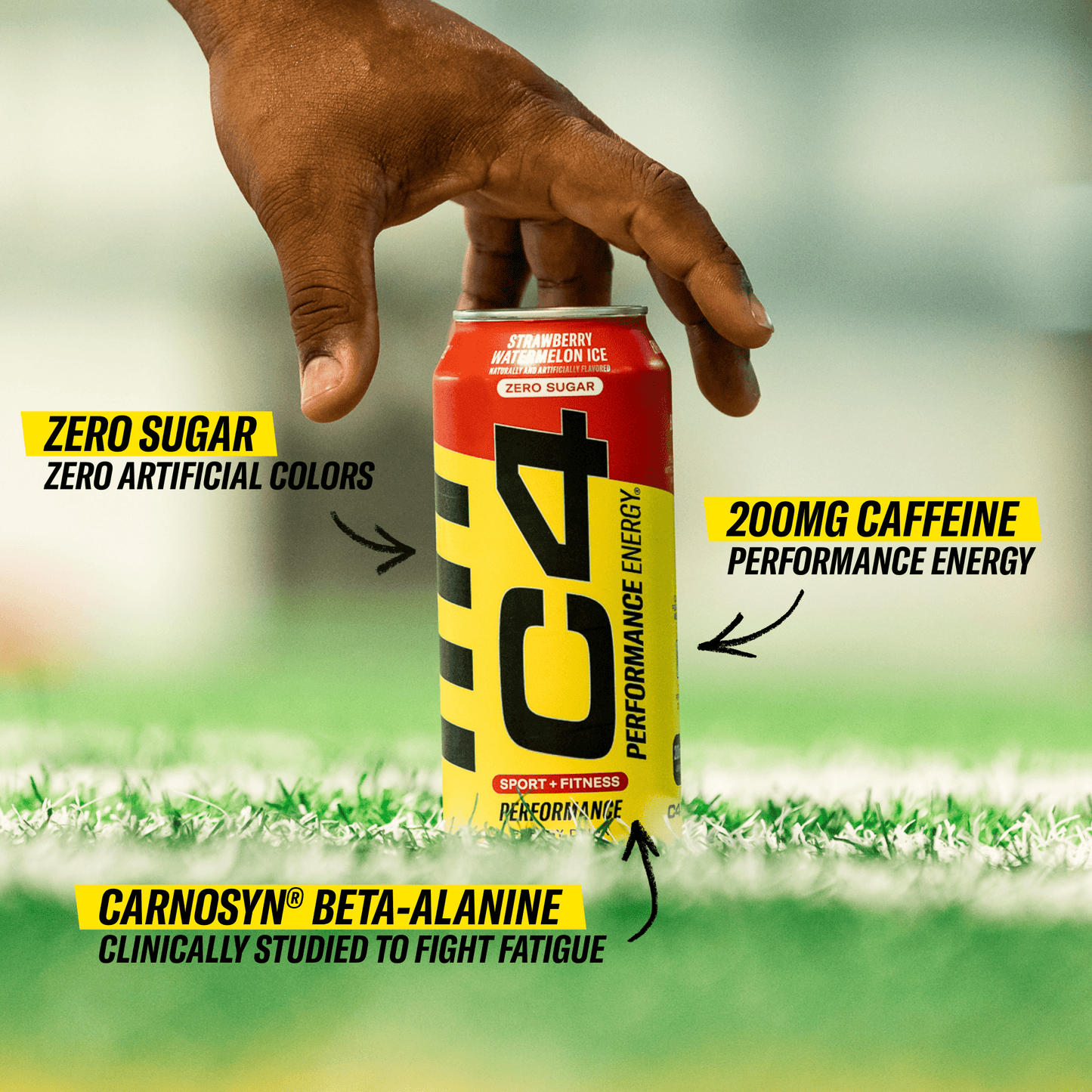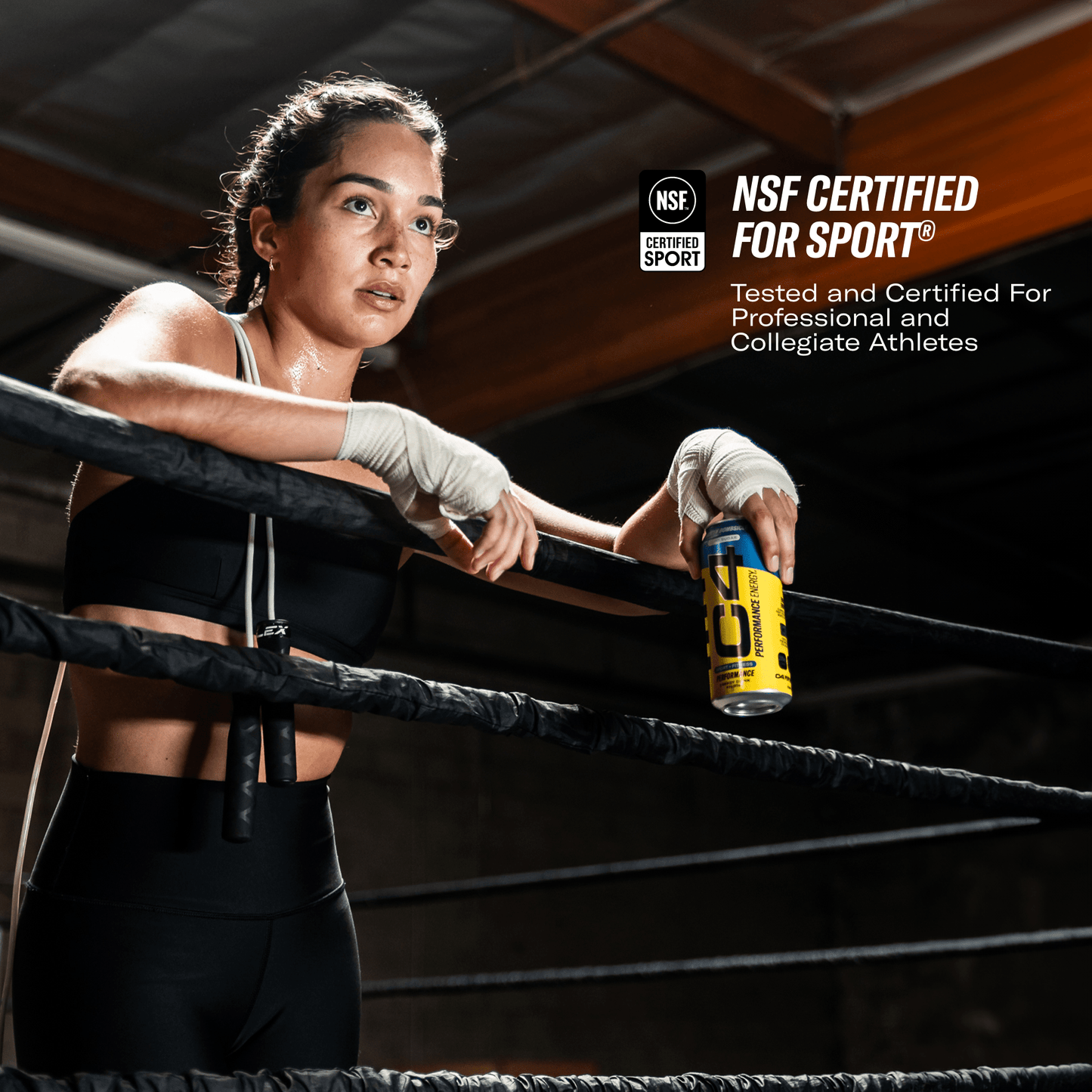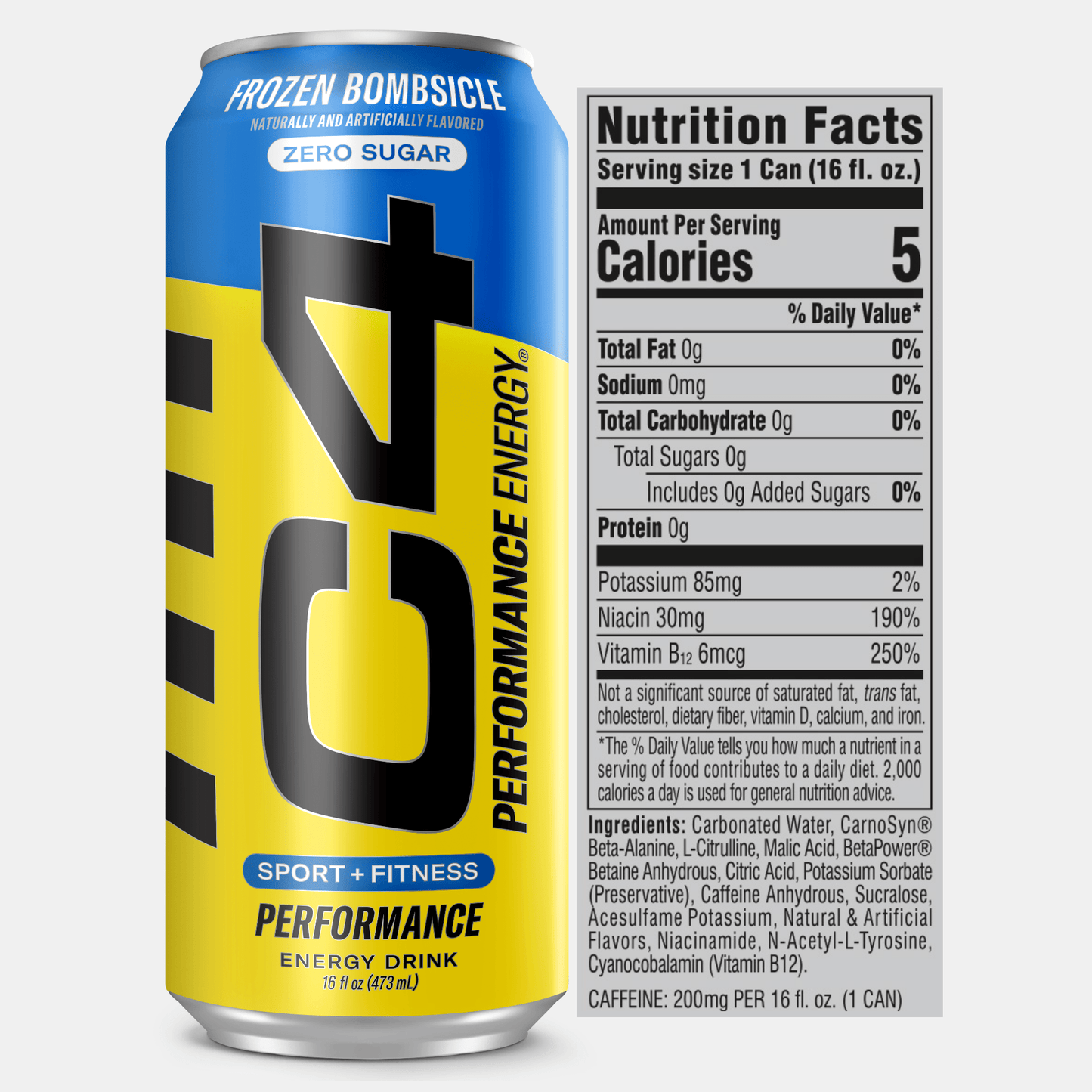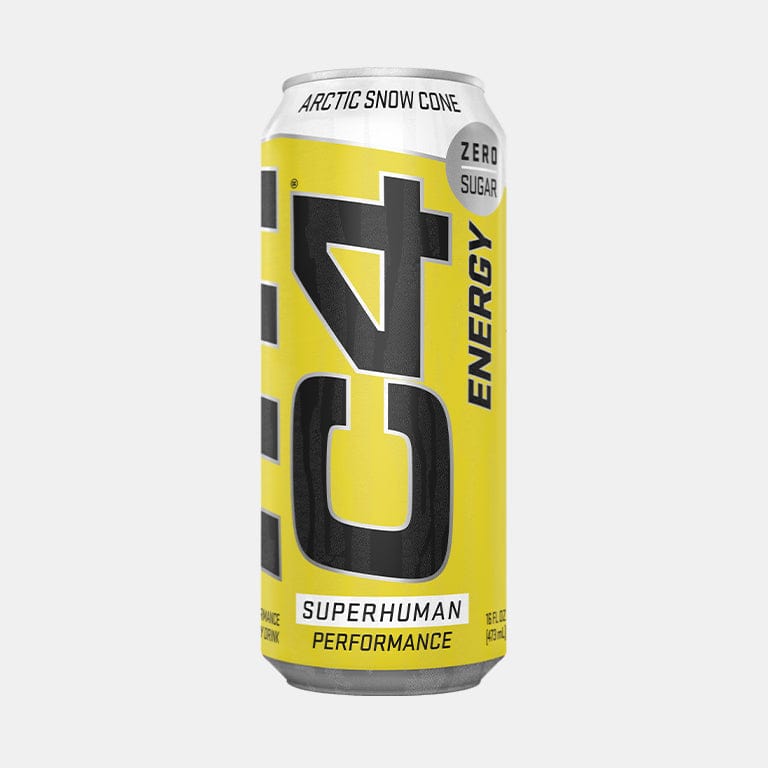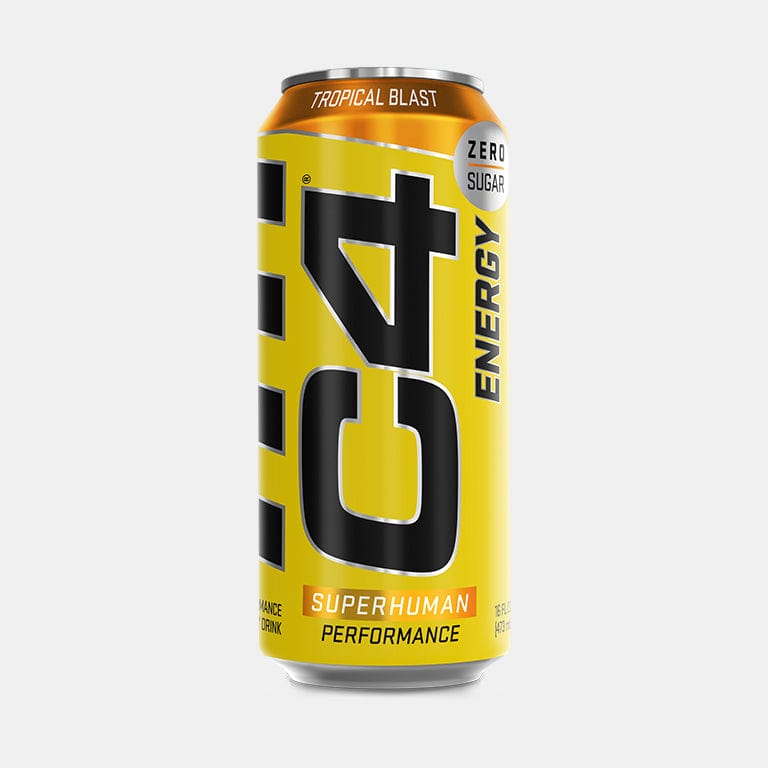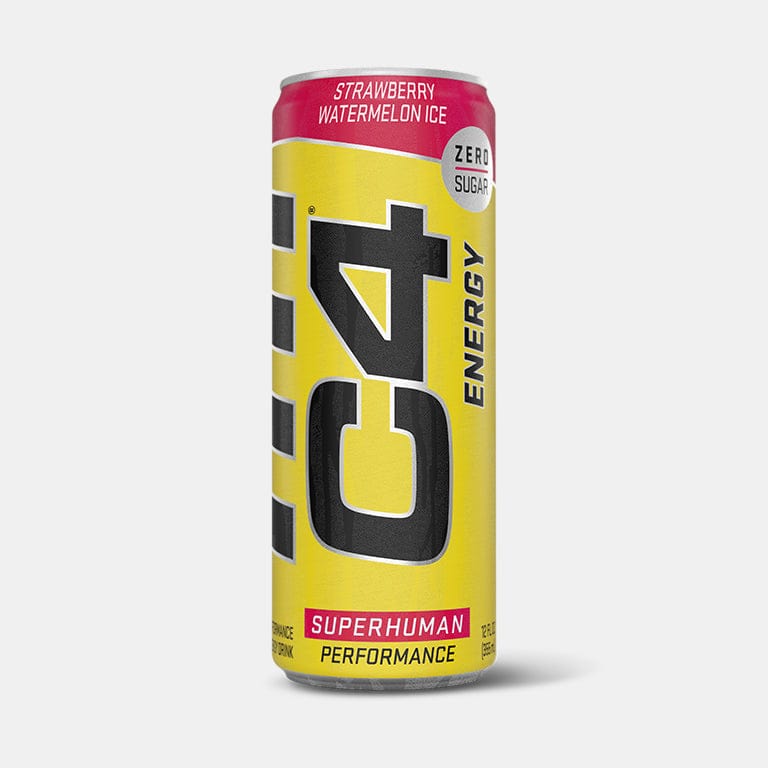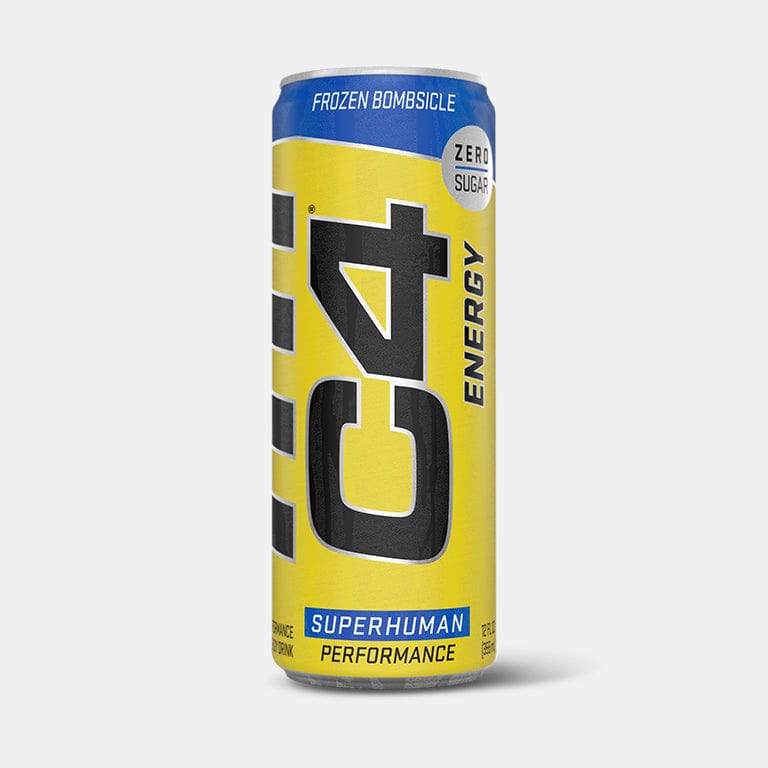 EXPLOSIVE ENERGY
ZERO GRAMS OF SUGAR
CELLULAR HYDRATION
SUPERHUMAN PERFORMANCE

C4® Original Pre Workout Powder
EXPLOSIVE ENERGY
150mg of caffeine
Zero Grams of Sugar
Zero Carbs
Zero Calories




SHOP NOW
Product Overview
For athletes of all types, from the gym to the court, on the field and in the ring, C4 Performance Energy® fuels sport + fitness performance. When every second matters, there's no room for compromise. That's why C4 Performance Energy® powers explosive energy and endurance with 200mg of caffeine and CarnoSyn® Beta Alanine. Made with clinically studied ingredients, ZERO grams of sugar or artificial colors, and carrying the NSF Certified for Sport® label, C4 Performance Energy® is the athlete's choice for elevating performance.
ENERGY THAT HITS™
Unlock your best performance, power, and speed with C4 Performance Energy®. Every can is packed with 200mg of caffeine for explosive energy you can feel.
ENHANCED ENDURANCE
With records to beat and PRs to reach, you don't have time for fatigue. C4 Performance Energy® fights muscular fatigue and powers enhanced muscular endurance with clinically studied CarnoSyn® Beta-Alanine.
C4 Performance Energy® is available in amazing, sugar-free flavors so you can power moments that matter with zero compromise.
C4 PERFORMANCE ENERGY® INGREDIENTS
200mg CAFFEINE
CARNOSYN® BETA-ALANINE — Clinically studied ingredient that fights fatigue and powers muscular endurance.
BETAPOWER® — Clinically studied ingredient that supports muscle cell hydration and physical performance.
KEY NUTRIENTS — Niacin and Vitamin B12.
Use
Consume one can of C4® ON THE GO 20-30 minutes before dominating exercise... and/or life. Some individuals may experience a harmless tingling sensation, which is attributed to beta alanine.
Warning
Do not consume this product if you are pregnant or nursing. Not intended for children. Recommended for adults. Store in a cool, dry place. Do not freeze.
"I can't recommend these drinks enough. They taste great and full of flavor. The variety is wonderful. I look forward to every delivery now to try and find my favorite flavors."