C4 Ultimate® Pre Workout Powder
C4 Ultimate® Pre Workout Powder
Orders over $55 and subscriptions ship free!
C4 Ultimate delivers powerful pumps, muscular endurance, extreme focus with 300mg of caffeine content. Learn more
Orders over $55 and subscriptions ship free!
Ultimate Pump & Performance
Ultimate Energy
Ultimate Muscular Endurance
Add to cart
-
$26.99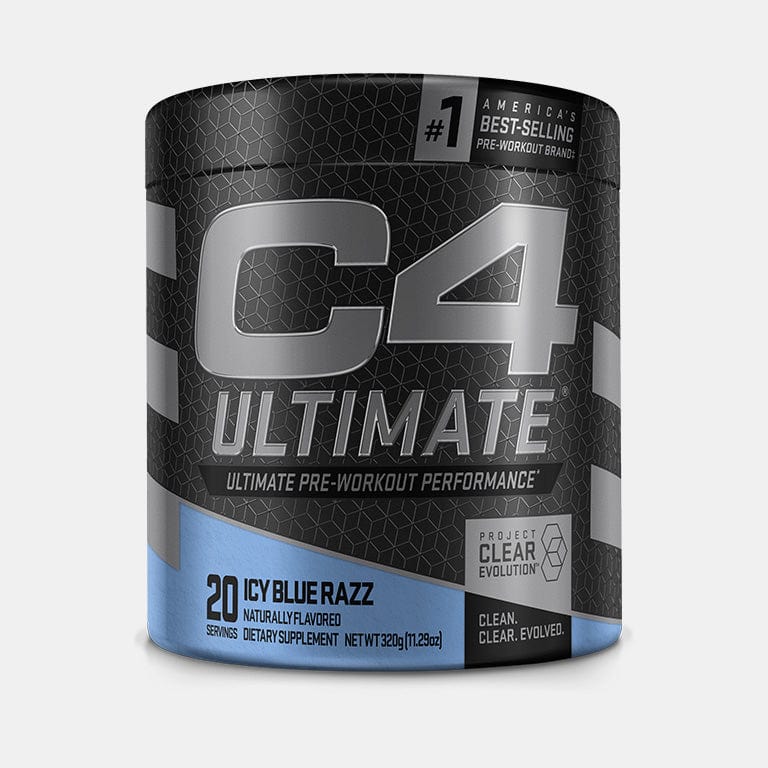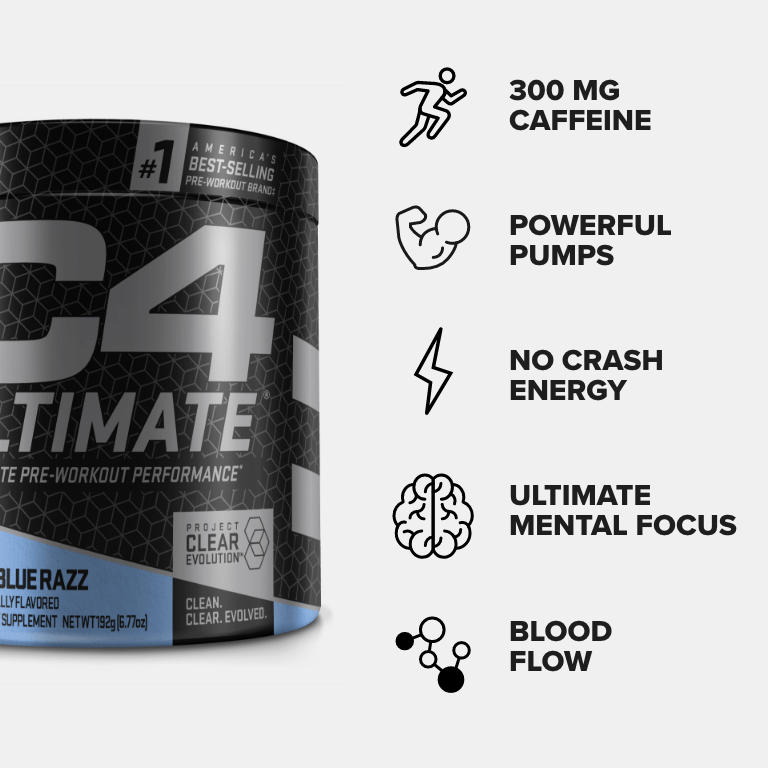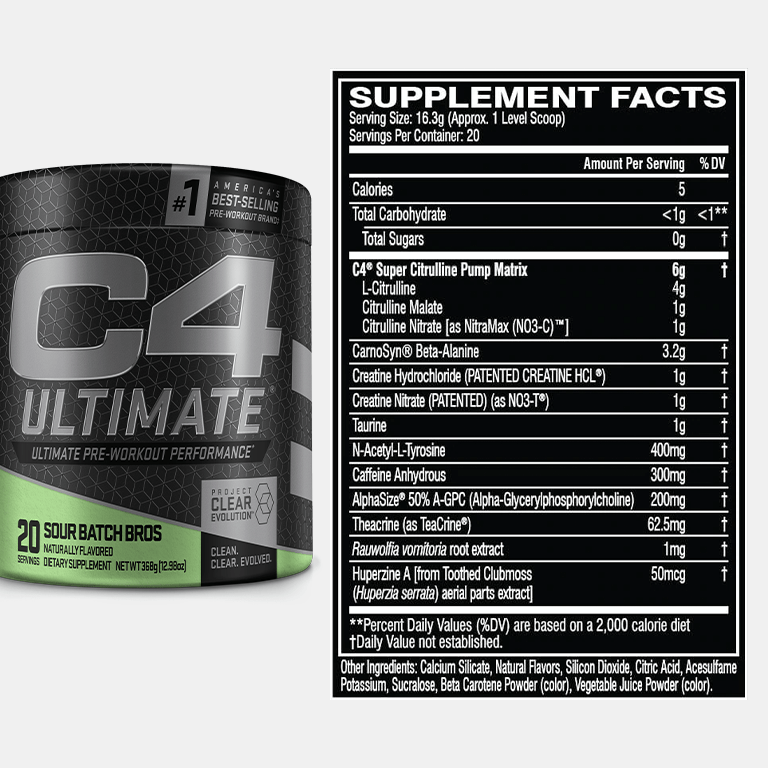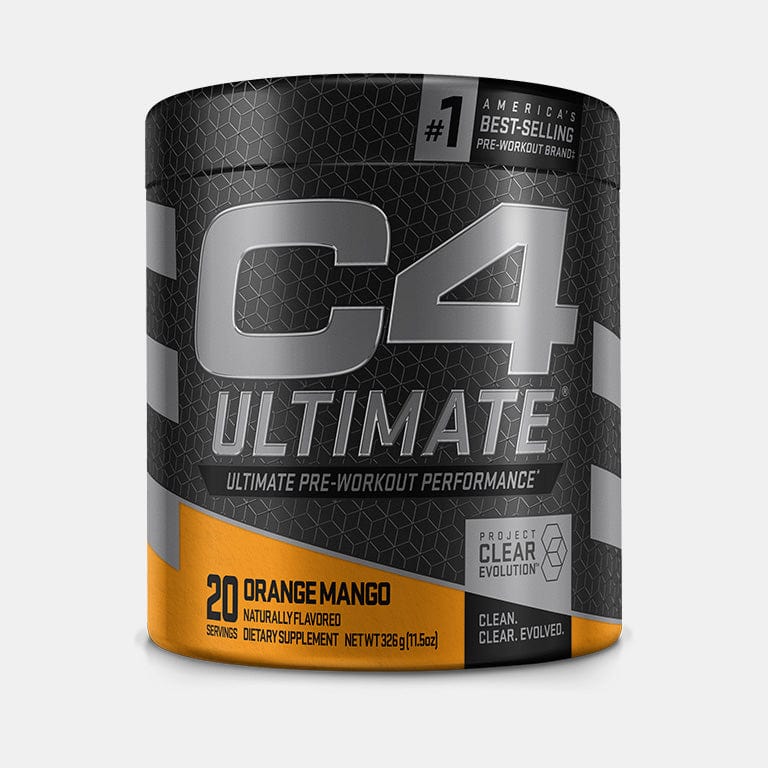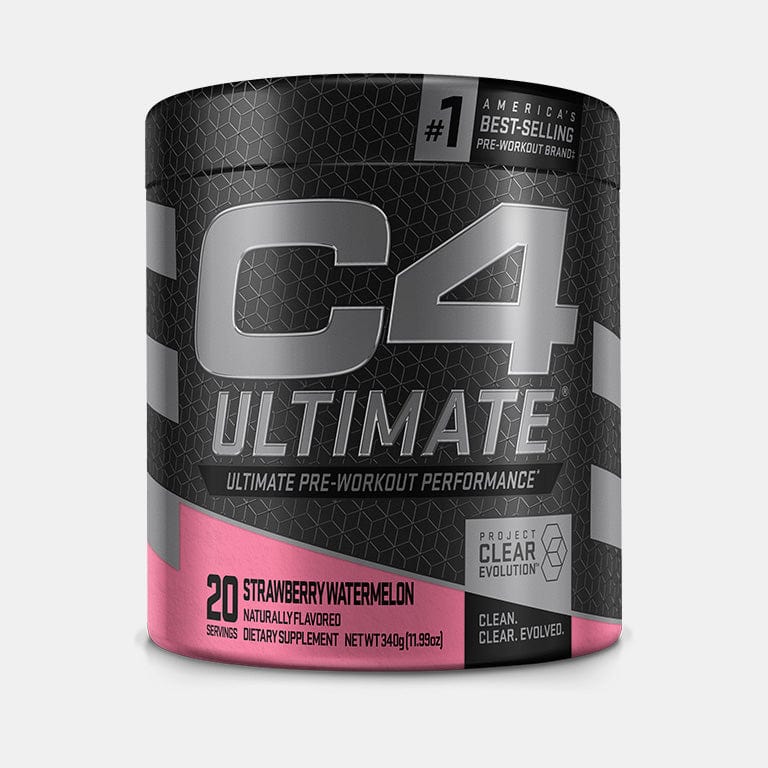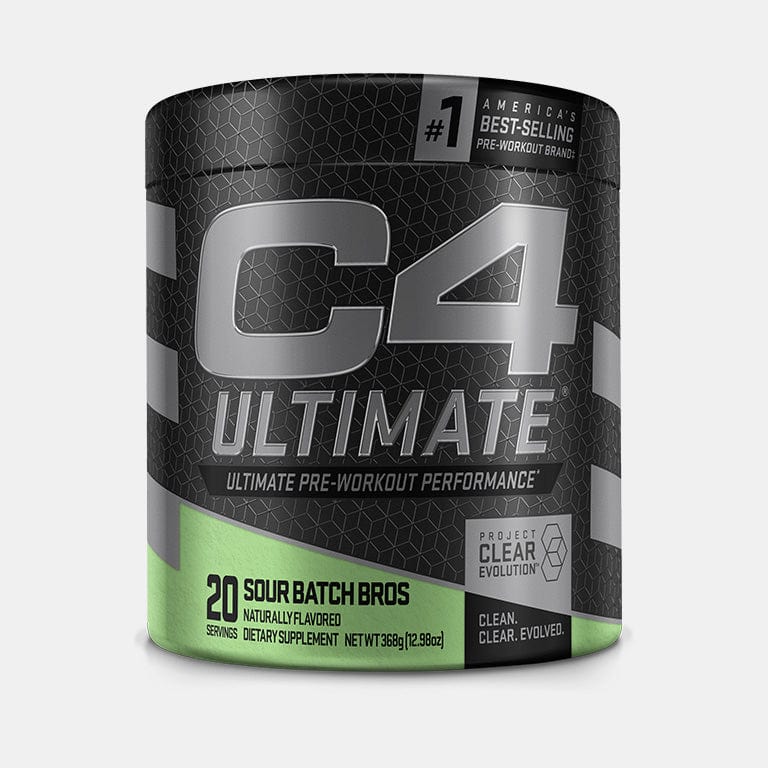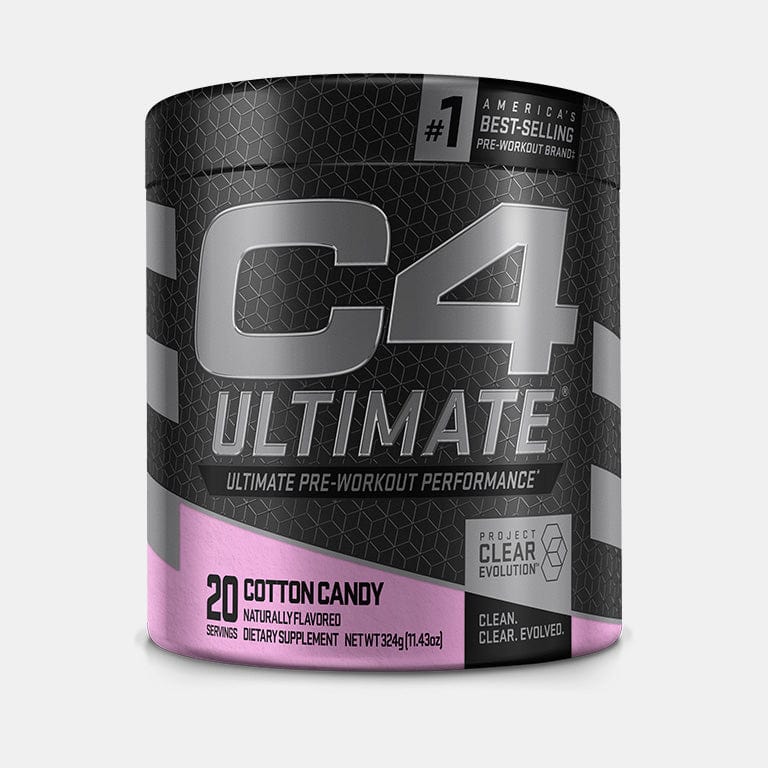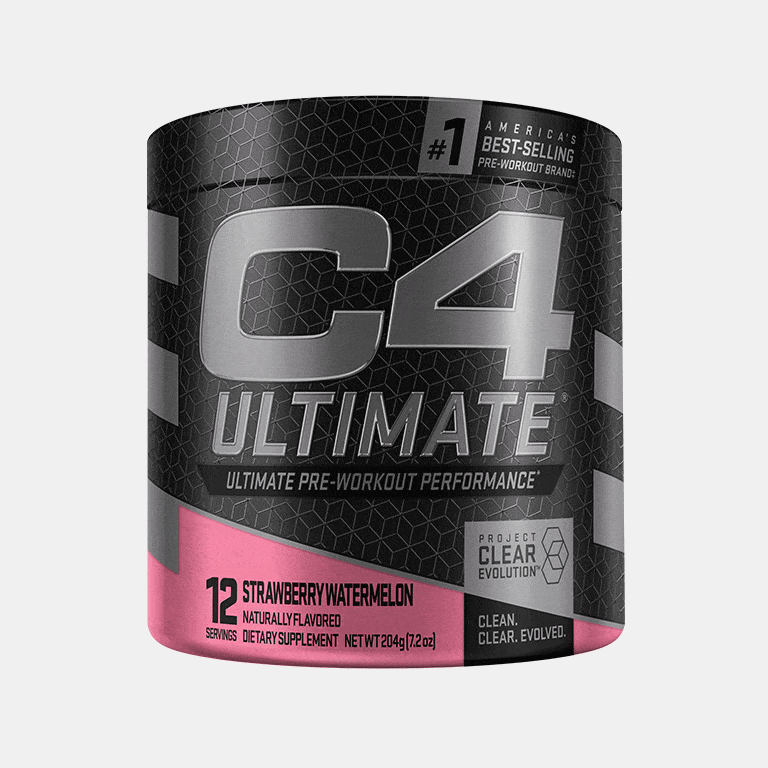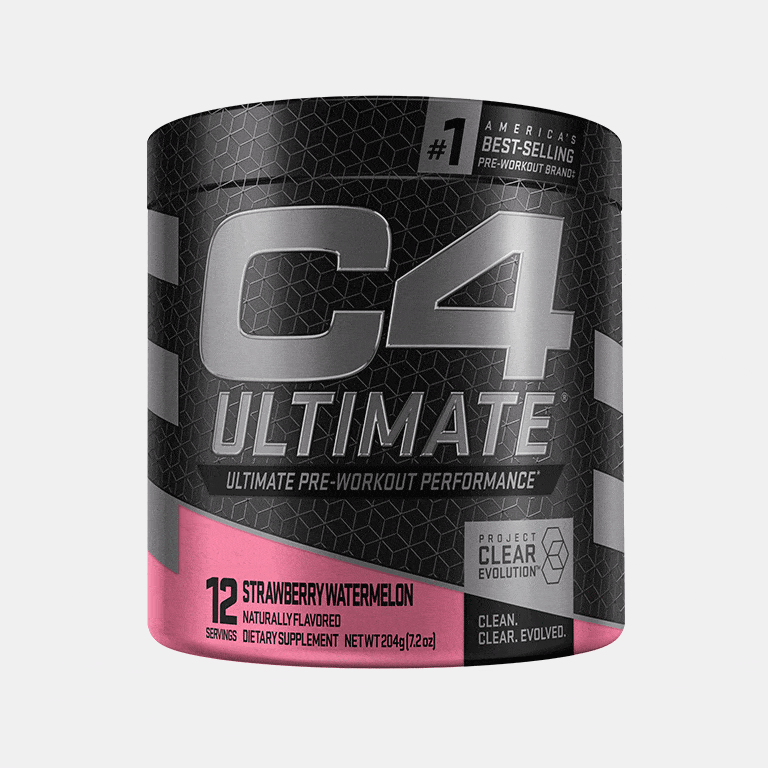 ULTIMATE ENERGY
Ultimate Pump + Performance
Ultimate Muscular Endurance
INCREDIBLE FLAVORS
For over a decade the C4 family has been leading the category and Ultimate is our strongest pre-workout yet. C4 Ultimate is a high stimulant pre-workout formulated to deliver lasting energy, pumps, and muscular endurance. Our dual-source caffeine technology supports increased power and power output to help you take your results to the next level. C4 Ultimate delivers energy you can feel, powerful pumps, muscular endurance, extreme focus, and peak performance. All it takes is one scoop and you can feel the difference.
As our Clean, Clear, and Evolved pre-workout powerhouse, C4® Ultimate is free from artificial flavors and dyes, made with a fully disclosed formula, and upgraded with cutting-edge performance ingredients like NitraMax (NO3-C)™ Citrulline Nitrate and a double dose of pump-boosting nitrates.*
ULTIMATE ENERGY — Get your ultimate workout started with 300 mg of caffeine.
ULTIMATE MUSCULAR ENDURANCE — Strengthen your muscles through CarnoSyn® Beta-Alanine, which helps combat muscular fatigue and enhances muscular endurance.*

*Studies have shown benefits of CarnoSyn (R) beta-alanine to be correlated with cumulative use.

CLEAN — No artificial dyes. No artificial flavors.
ULTIMATE PUMP + PERFORMANCE — All-natural Citrulline and Dual Creatines provide the ultimate pump and performance.
Suggested use: take one serving (1 scoop) of C4 Ultimate, mixed with 10-12 fl. Oz. of water 20-30 minutes before training. During your workout, it is recommended that you drink plenty of water or performance beverage such as Cellucor Alpha Amino to stay hydrated. Some individuals may experience a harmless tingling sensation, which is attributable to beta alanine. USE ONLY AS DIRECTED.
THIS PRODUCT IS ONLY INTENDED FOR HEALTHY ADULTS, 18 YEARDS OF AGE OR OLDER. Do not use if pregnant, nursing, currently taking PDE5 inhibitors or nitrates for chest pain. Do not take this product before consulting licensed, qualified, health care professional if you are taking any other dietary supplement, prescription drug or over-the-counter medication; or if, you suspect you have or have been treated for, diagnosed with or have a family history of, any medical condition. This product contains caffeine and should not be used in combination with caffeine or stimulants from other sources. Discontinue use 2 weeks prior to surgery. Immediately discontinue use and contact a medical doctor if you experience any adverse reaction to this product. Do not use this product continuously for more than 8 weeks. Do not use if safety seal is broken or missing. Store in a cool dry place. KEEP OUT OF REACH OF CHILDREN. This product is sold by weight, not volume. Some settling of powder may occur during shipping and handling, which may affect density of powder. This product contains the servings indicated when measured exactly by weight.
"It is really good and is very effective for working out."
More In Your Wallet,
More In Your Gym Bag