C4 Ripped® Sport Pre Workout Powder
C4 Ripped® Sport Pre Workout Powder
'tis the season! 3 free gifts with all purchases
Orders over $55 and subscriptions ship free!
C4 Ripped Sport fuels energy and supports fat loss with 135mg of caffeine content. NSF Certified for athletes. Learn more
Orders over $55 and subscriptions ship free!
Add to cart
-
$25.99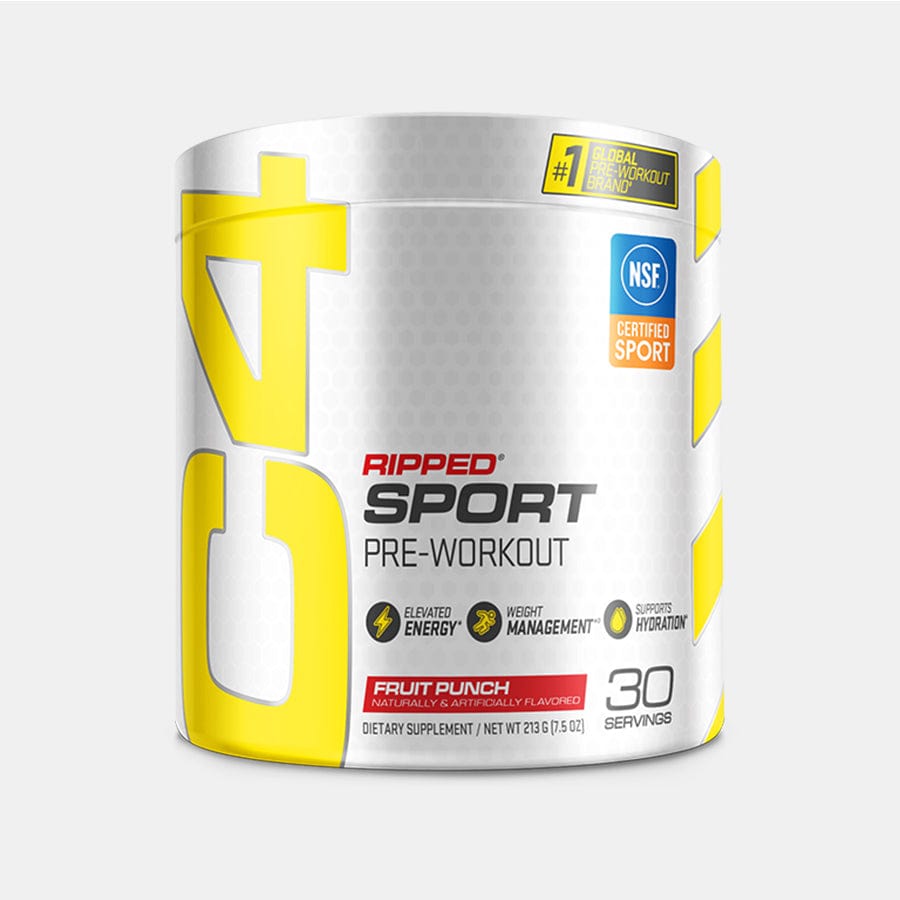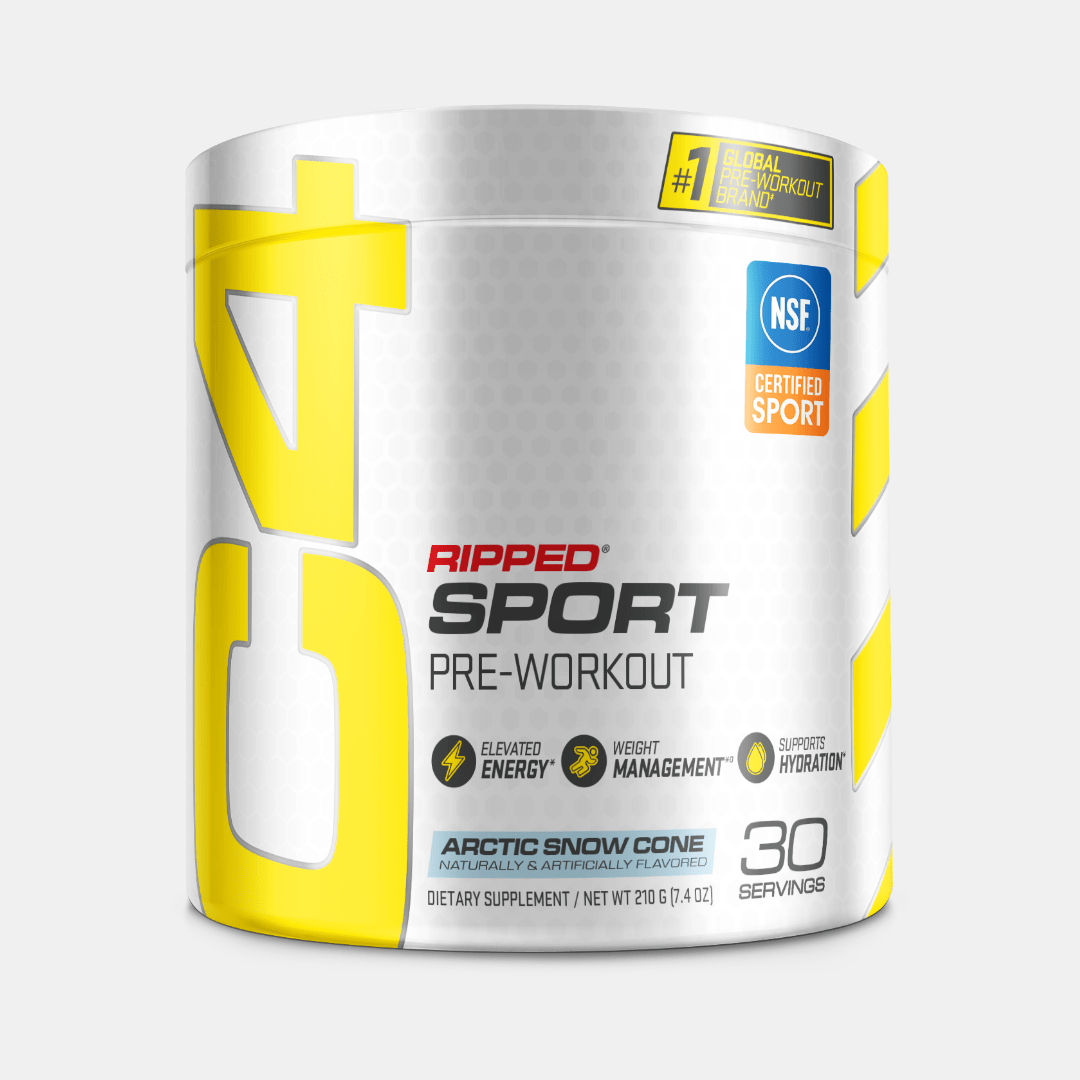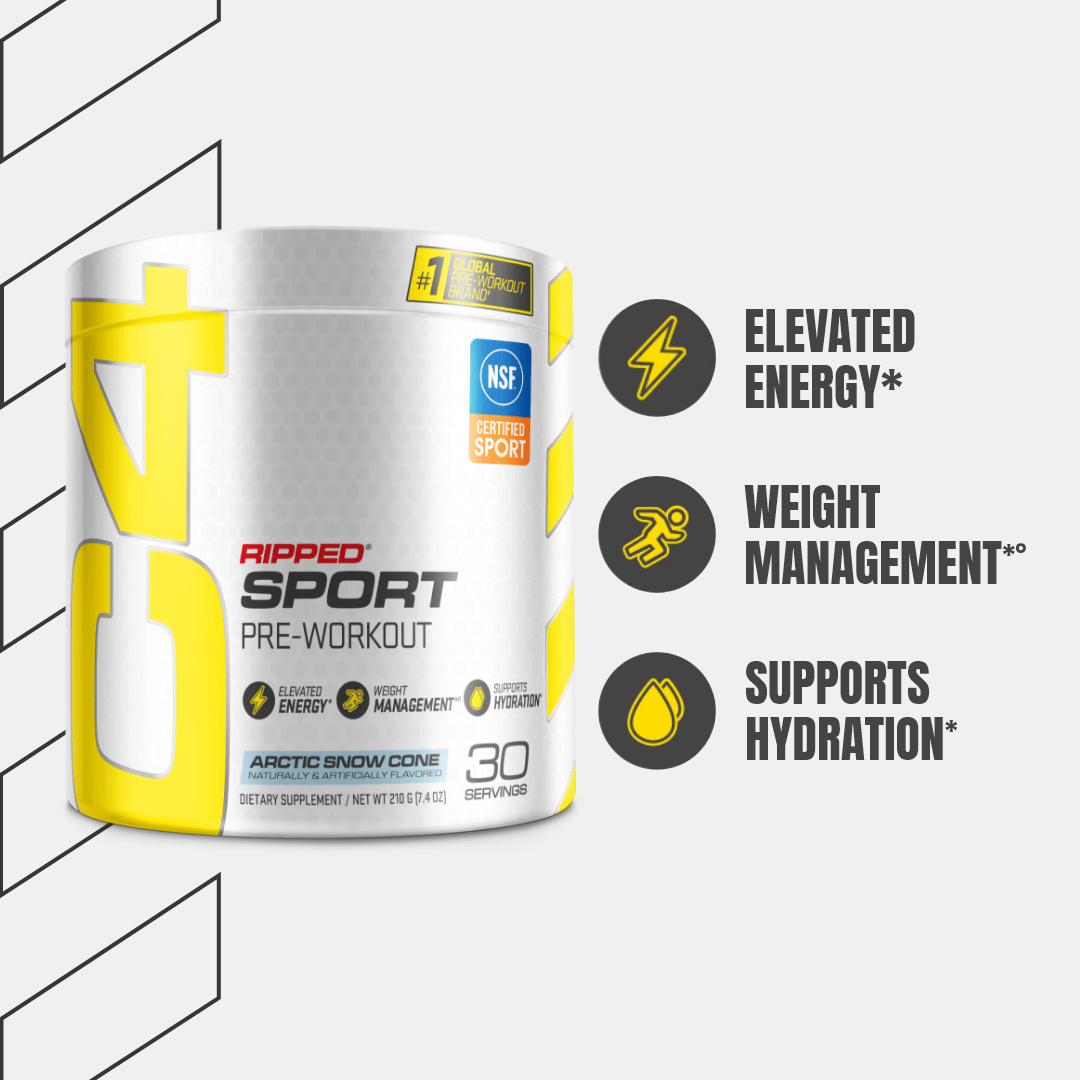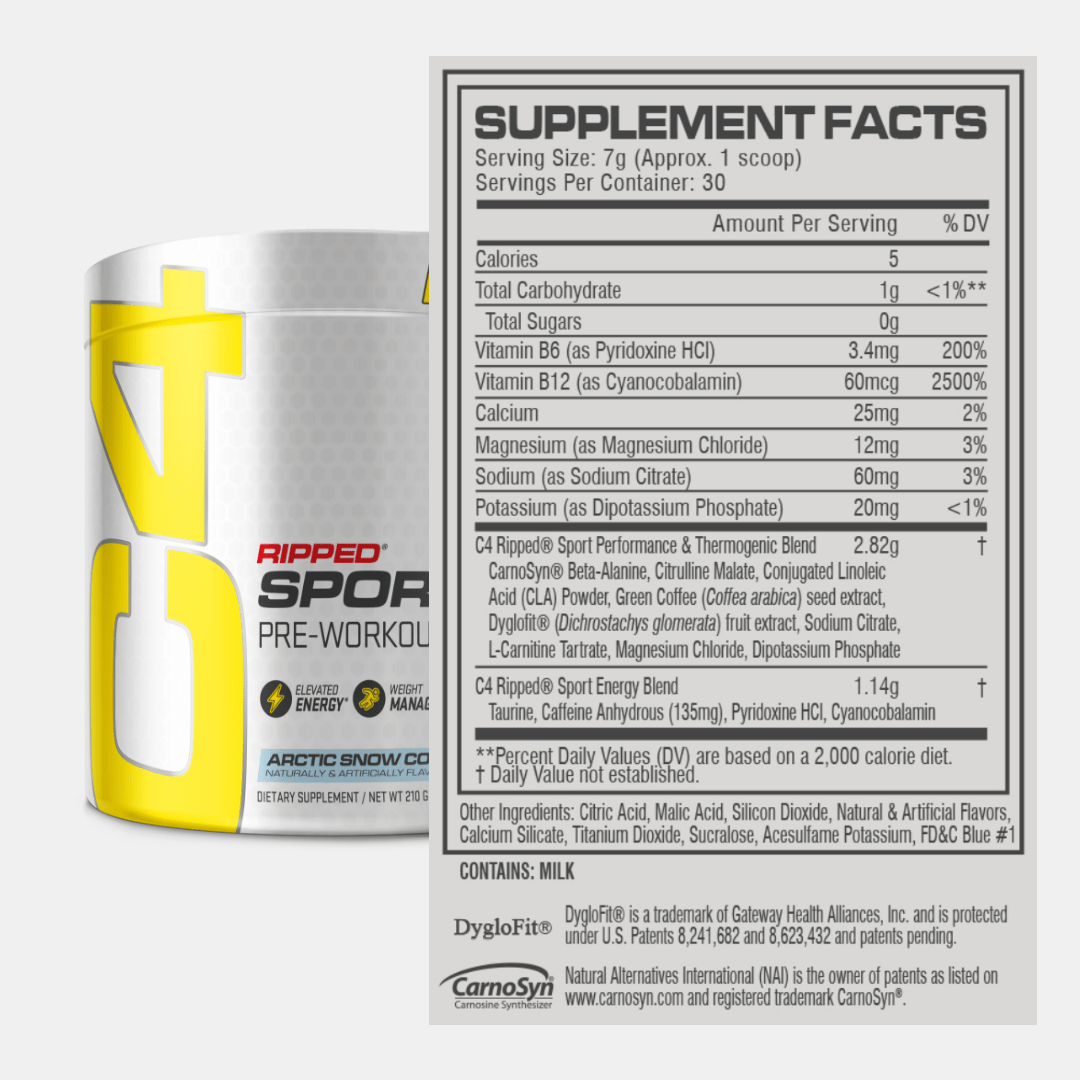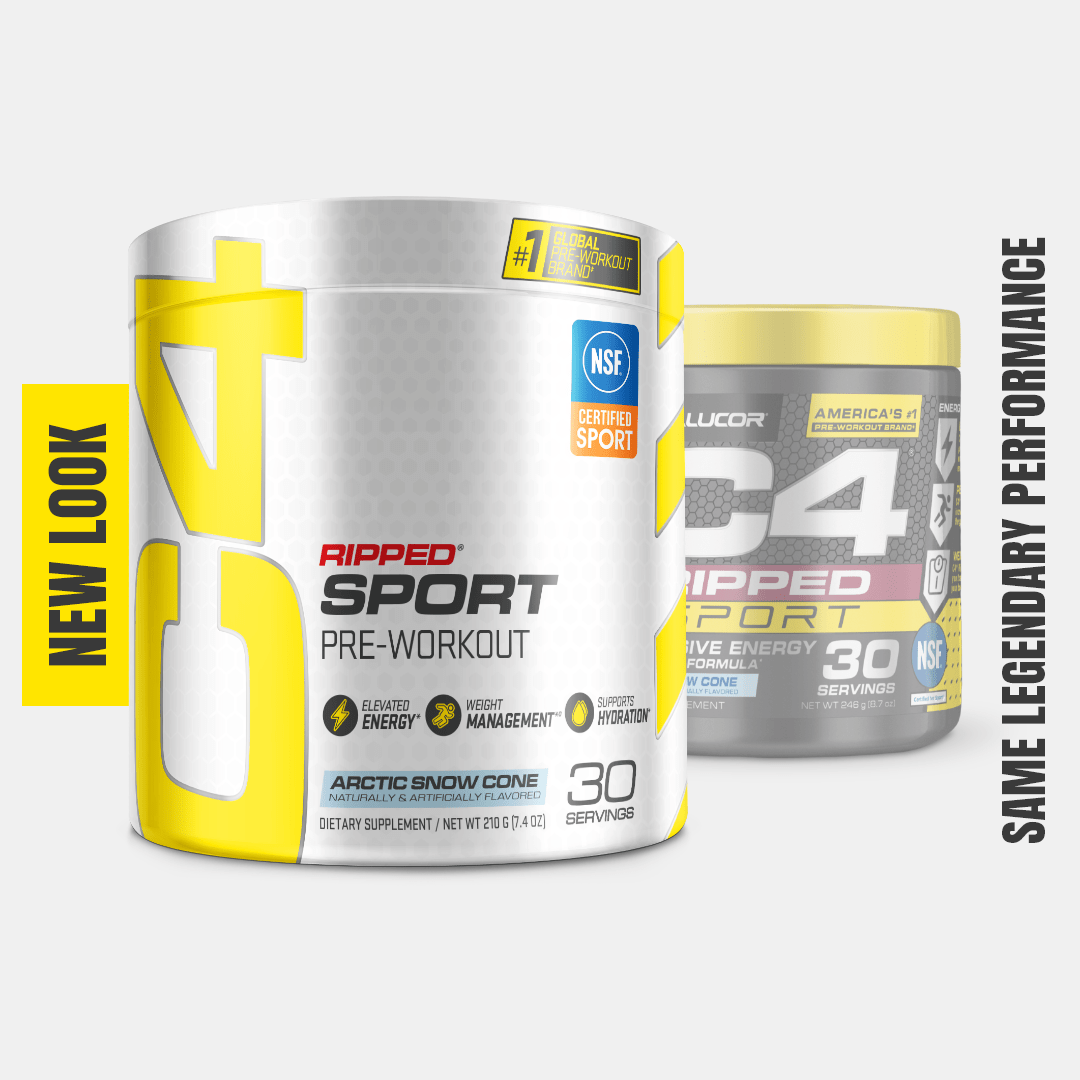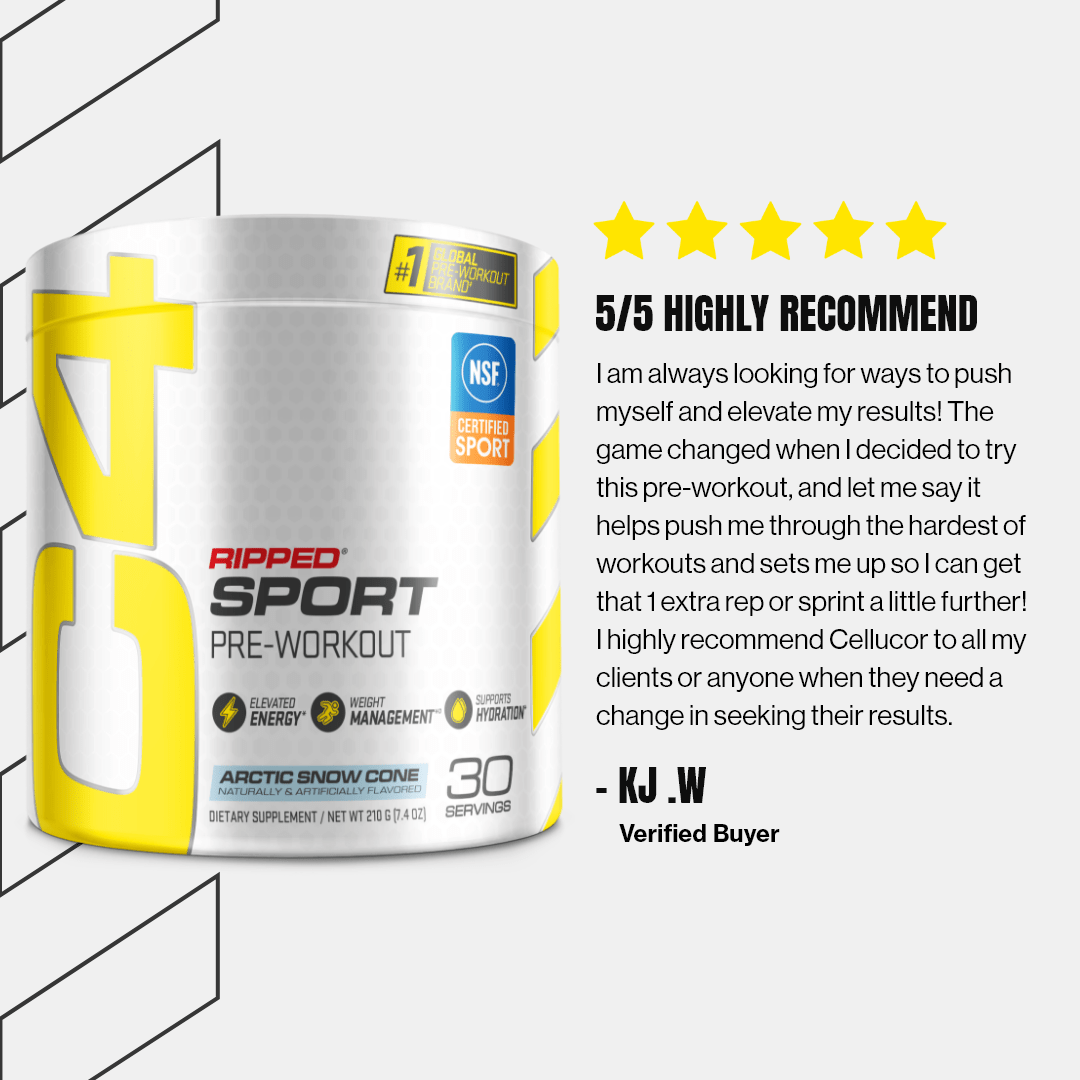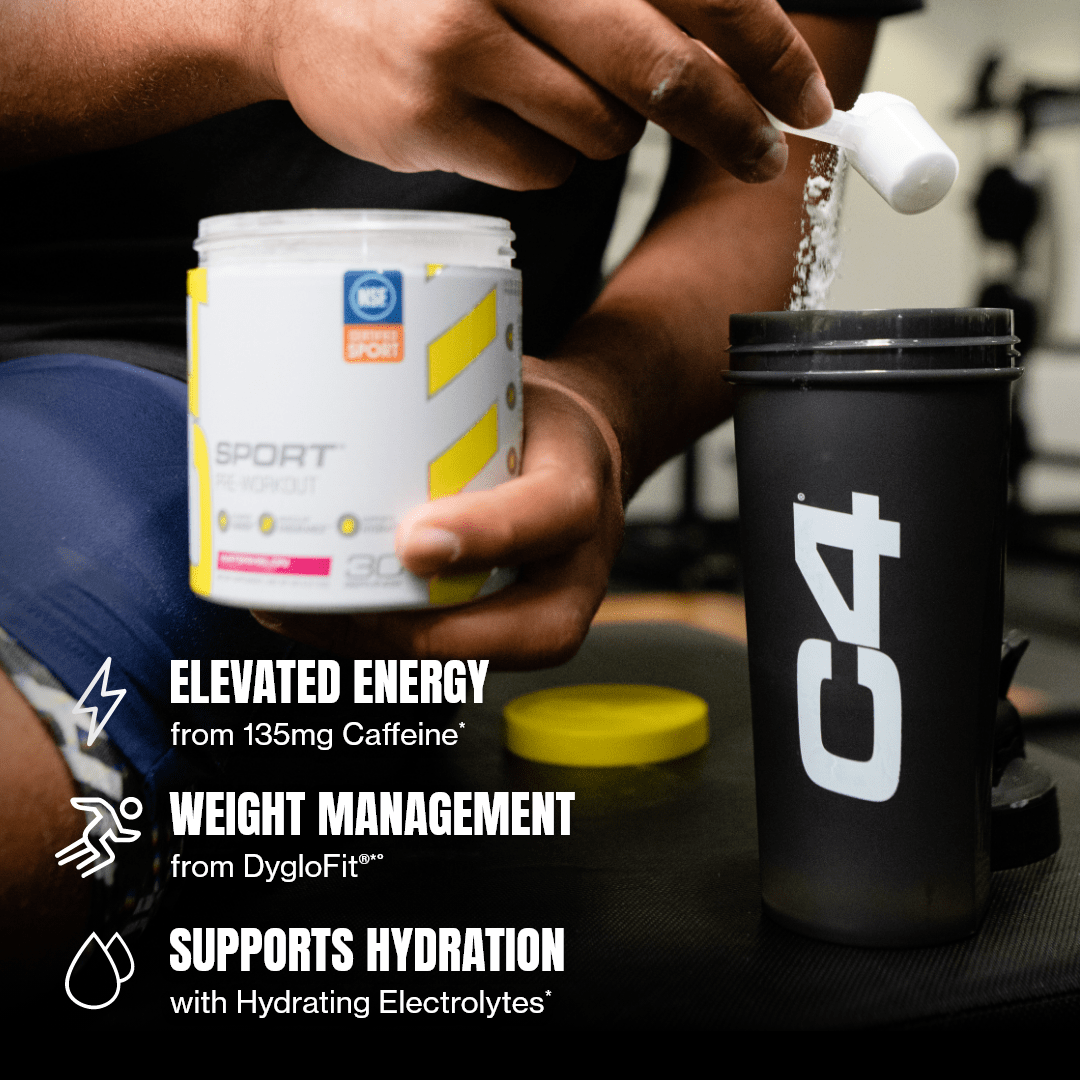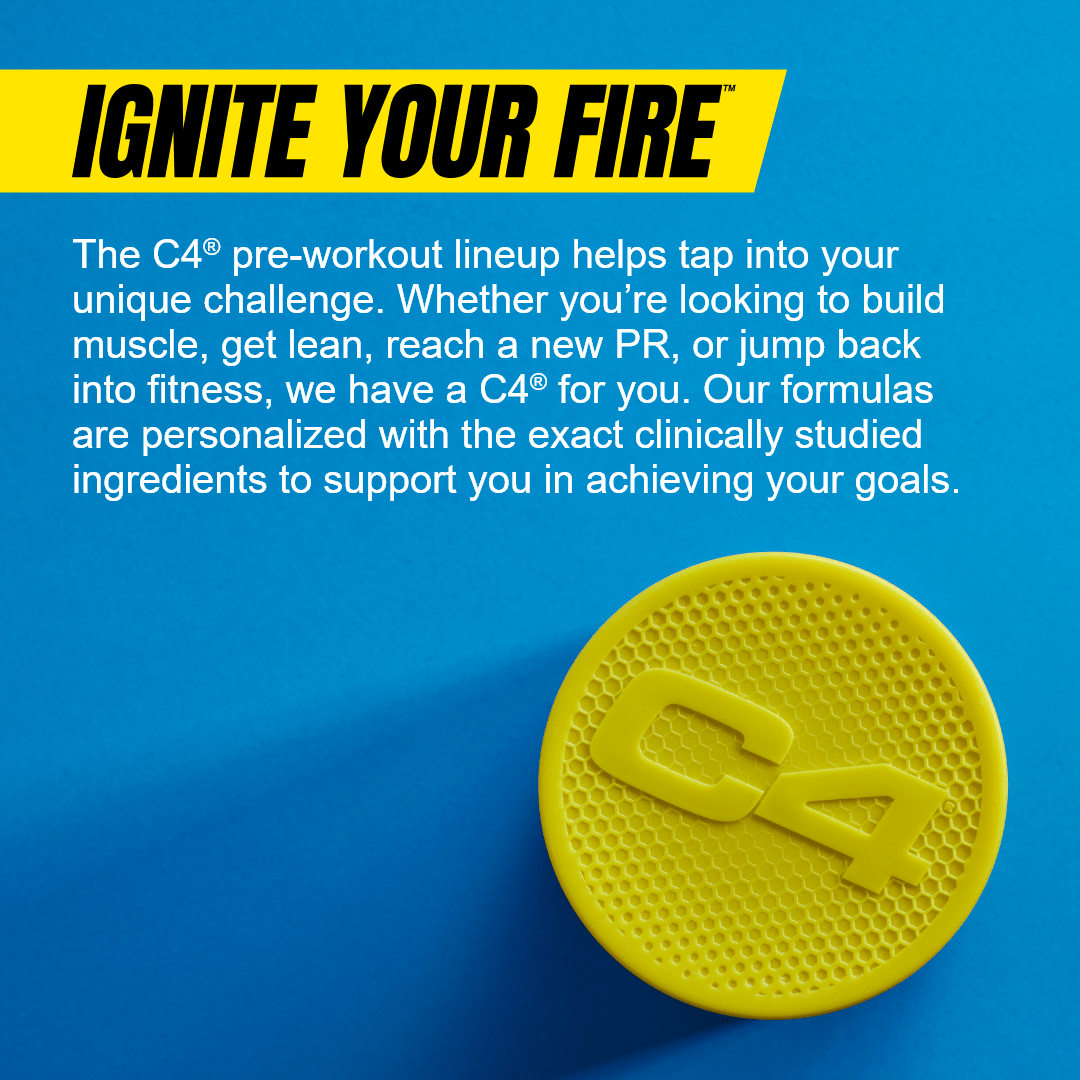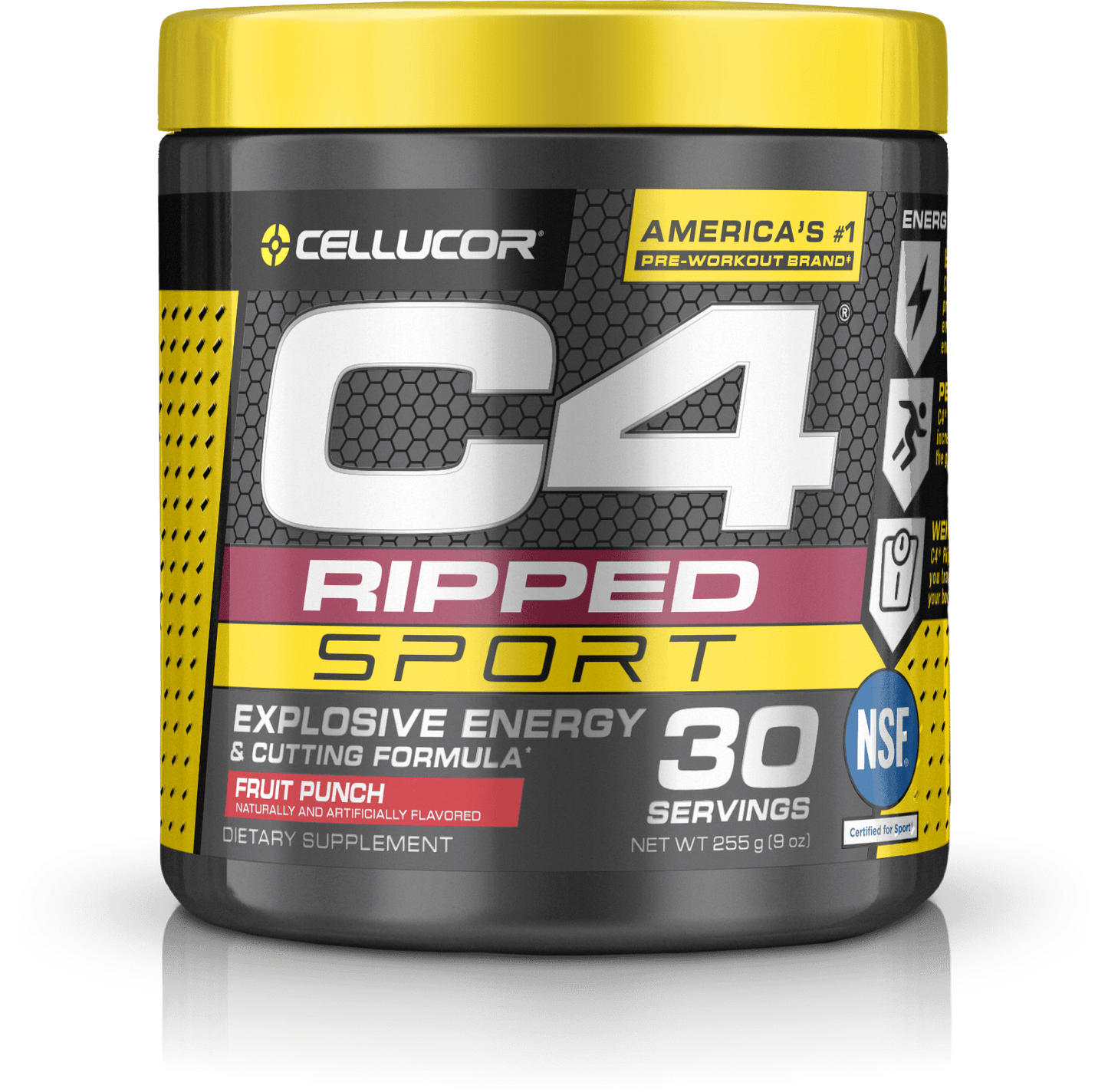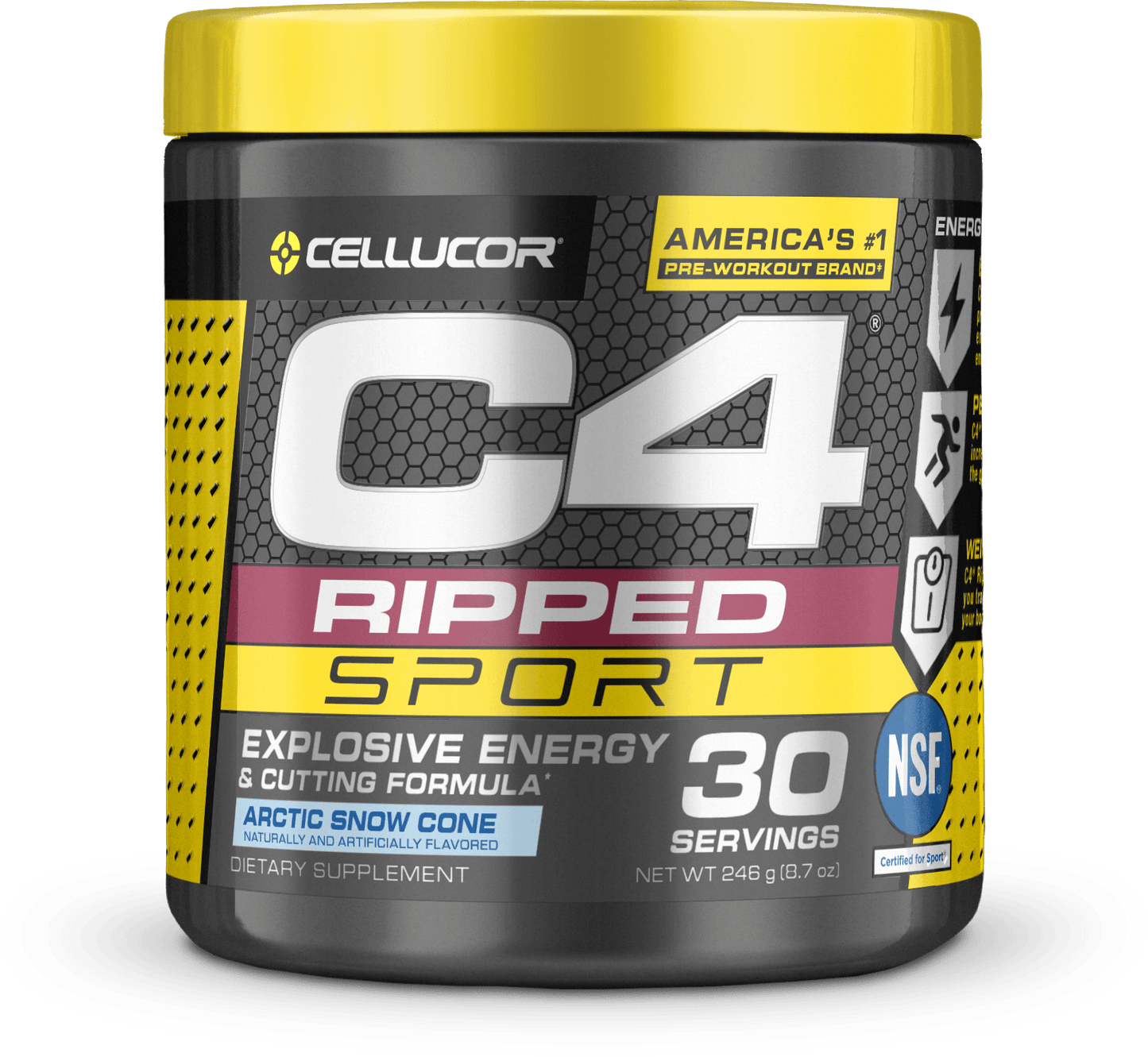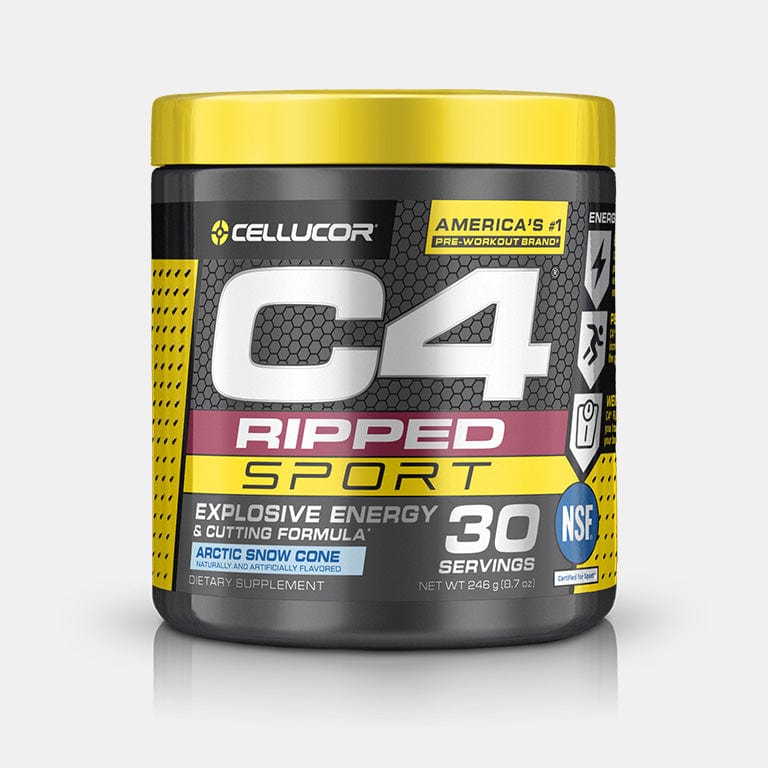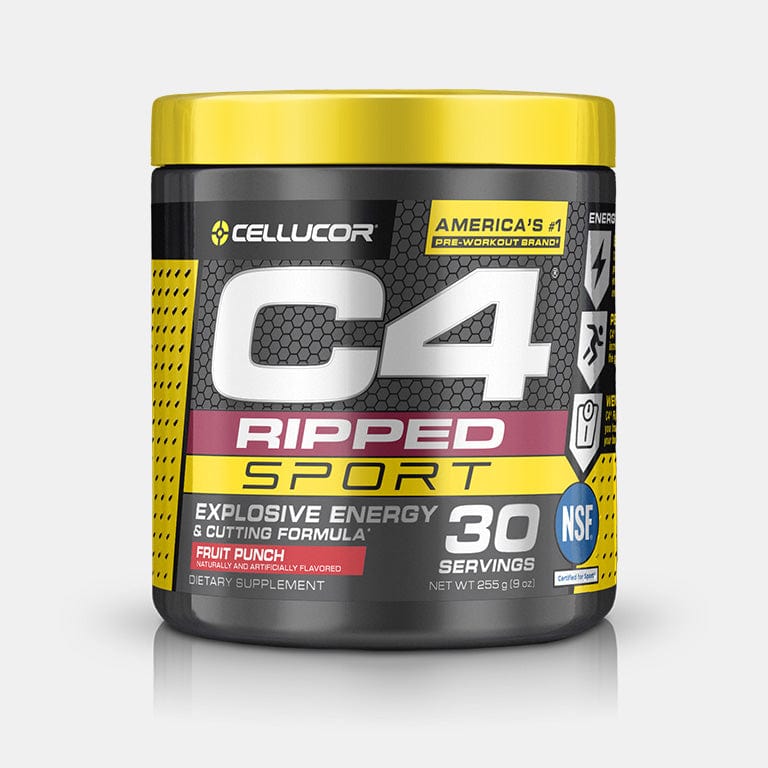 ELEVATED ENERGY
Fat Burning
INCREDIBLE FLAVORS
NSF Certified for Sport
The Energy To Shred
C4® Ripped Sport combines the powerful energy of C4® Sport with a revolutionary fat-loss formula, resulting in a best-in-class pre-workout that can help give you what you need to perform your best—whether it's on the field, on the track, or in the gym.
C4® Ripped Sport can be your teammate on the way to shredding up your physique and your fitness goals.
CarnoSyn® Beta-Alanine – Designed to delay the onset of fatigue, resulting in improved power and performance.
Citrulline Malate – Supports an increase in nitric oxide levels.
CLA (Conjugated Linoleic Acid) – Believed to suppress the expression of certain fat-gaining enzymes, to increase energy expenditure and preserve lean muscle mass.
* Packaging May Vary
Take each serving (1 level scoop) of C4® Ripped Sport, with 8 fl. oz. of water, and consume 20 - 30 minutes before training. Once tolerance has been assessed, take one additional serving (1 level scoop) with the serving taken before training for added energy and weight loss support. During your workout, it is recommended that you drink plenty of water. Some individuals may experience a harmless tingling sensation, which is attributed to beta alanine.
THIS PRODUCT IS ONLY INTENDED TO BE CONSUMED BY HEALTHY ADULTS, 18 YEARS OF AGE OR OLDER. Do not use this product if you are pregnant, nursing, or are currently taking nitrates for chest pain or if you are taking medication used to treat erectile dysfunction such as PDE-5 inhibitors. Before using this product, consult a licensed, qualified, health care professional, including but not limited to, if: you are taking antidepressants such as a MAOI (Monoamine Oxidase Inhibitor) or SSRI, blood thinners, nonsteroidal anti-inflammatory drugs, pseudoephedrine, or you are taking any other dietary supplement, prescription drug or over-the-counter medication; or if, you suspect you have or have been treated for, diagnosed with or have a family history of, any medical condition, including but not limited to: high or low blood pressure, diabetes, glaucoma, anxiety, cardiovascular, psychiatric or seizure disorders, cardiac arrhythmia, stroke, heart, liver, kidney or thyroid disease, or difficulty urinating due to prostate enlargement. This product contains caffeine and should not be used by individuals wishing to eliminate caffeine from their diet or in combination with caffeine or stimulants from other sources, including but not limited to, coffee, tea, soda, or other dietary supplements and medications. Discontinue use 2 weeks prior to surgery. Immediately discontinue use and contact a medical doctor if you experience any adverse reaction to this product. Do not use if safety seal is broken or missing. Store in a cool dry place. KEEP OUT OF REACH OF CHILDREN.
"Amazing product. Use it almost daily."
More In Your Wallet,
More In Your Gym Bag