P6 Ultimate GH Testosterone Booster
P6 Ultimate GH Testosterone Booster
'tis the season! 3 free gifts with all purchases
P6 Ultimate GH supports muscle size, strength, and natural testosterone levels. When it's time to unlock your ultimate results, P6 Ultimate GH offers the perfect synergy of GH and testosterone support.  Learn more
Ultimate GH Support
Ultimate Testosterone Booster
Ultimate Lean Muscle & Strength Support
Add to cart
-
$199.99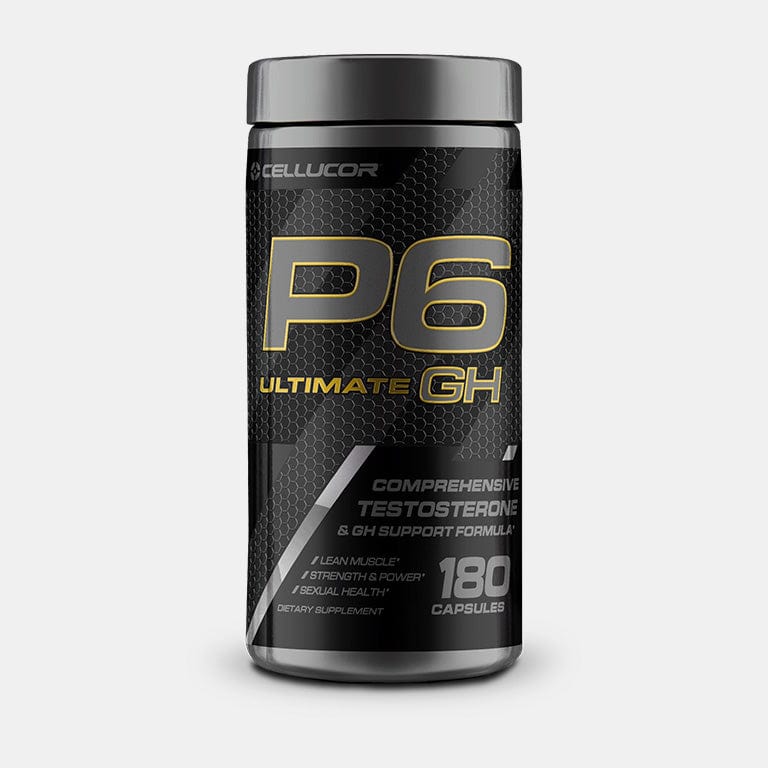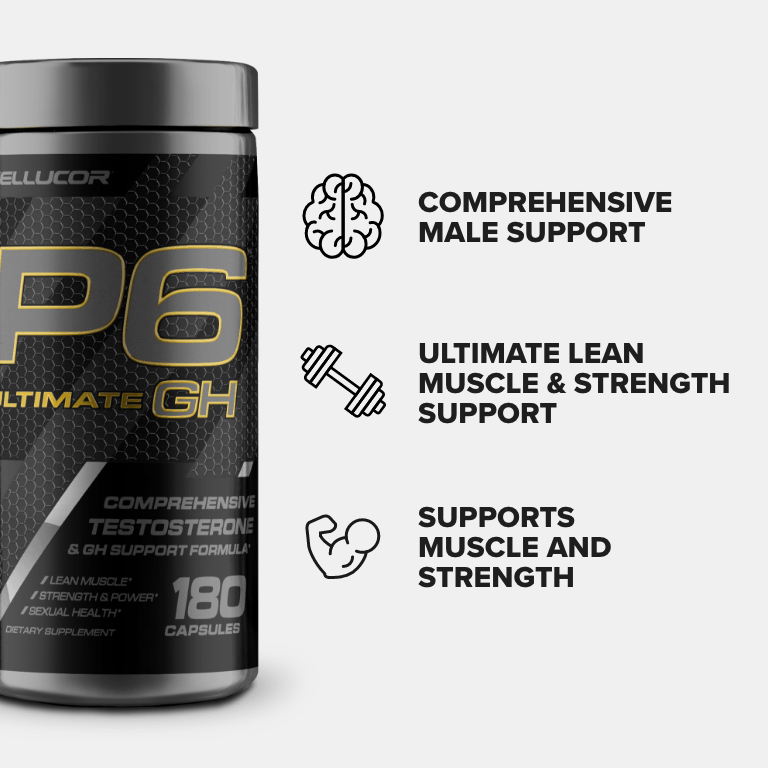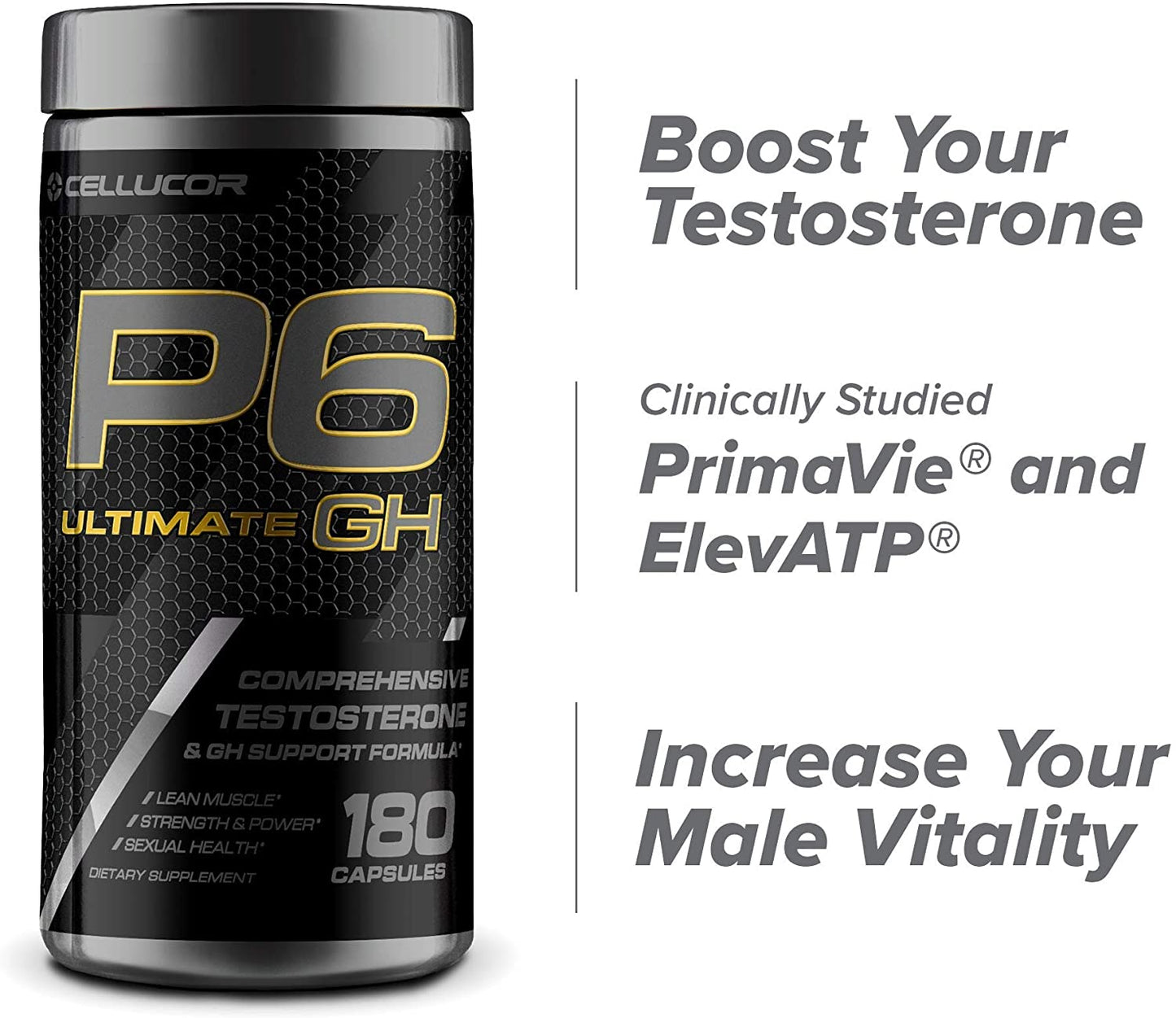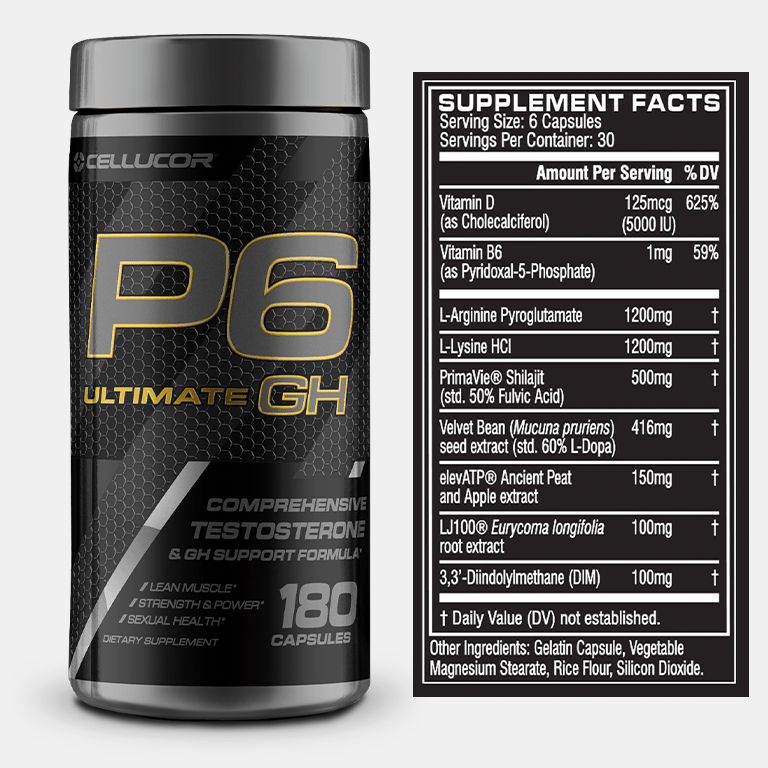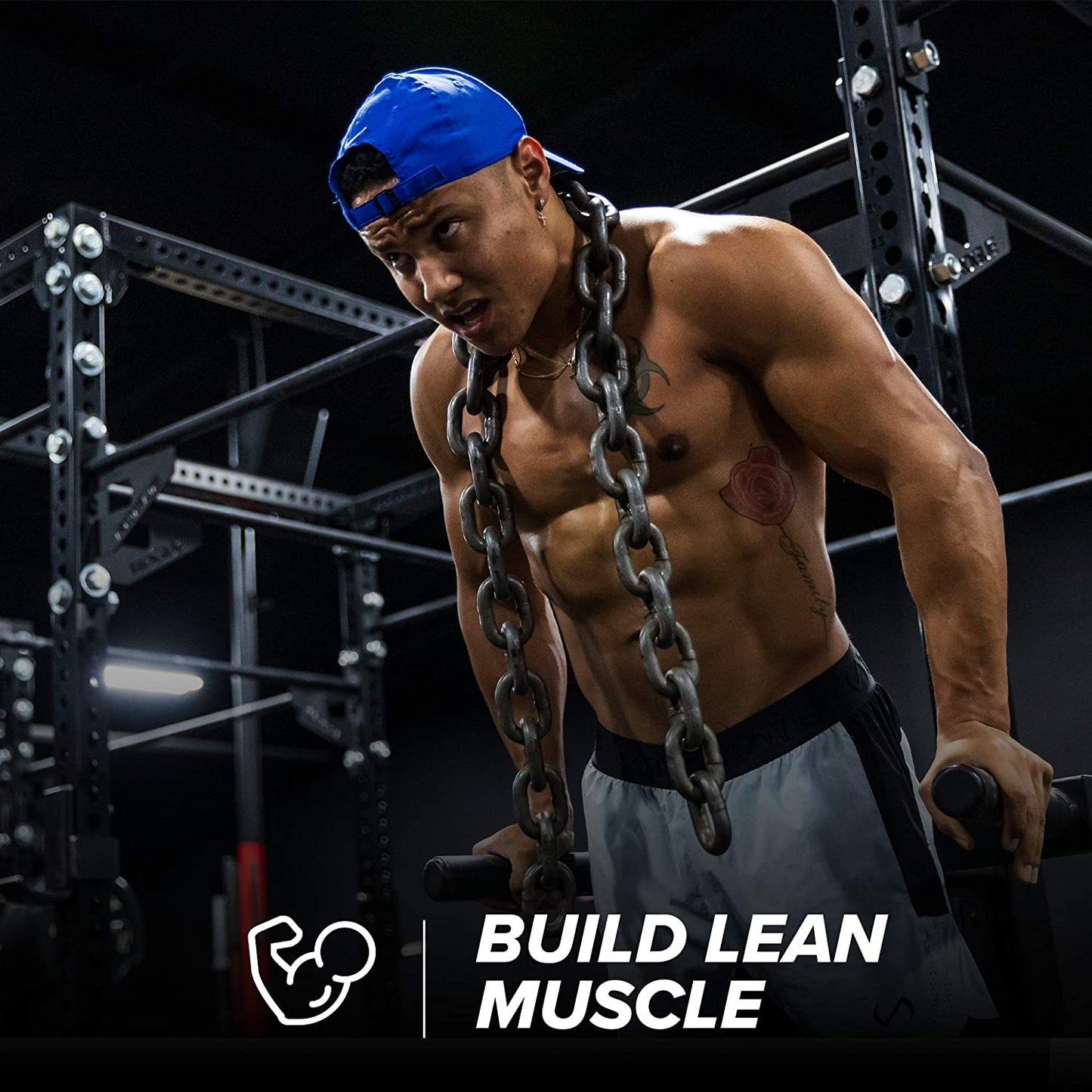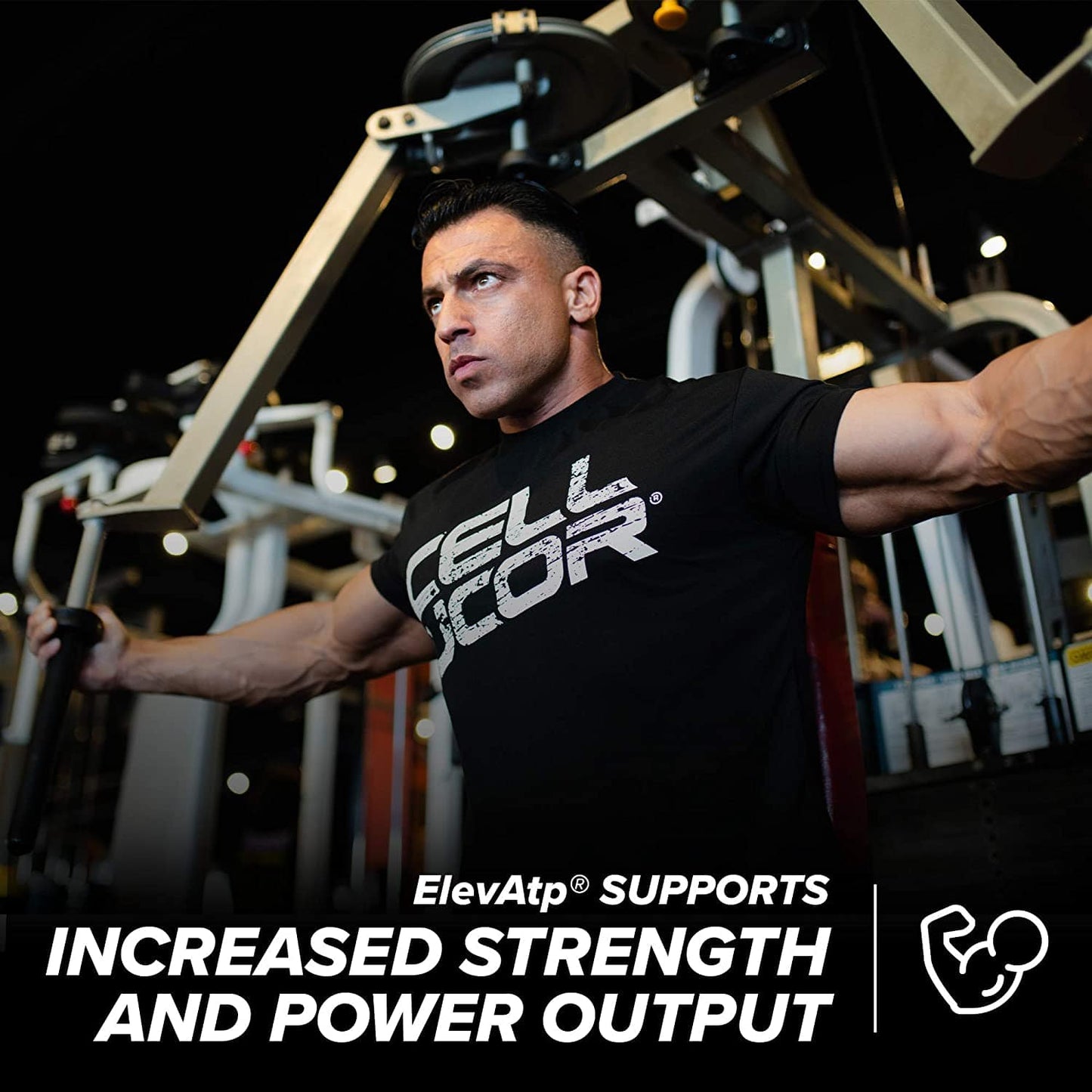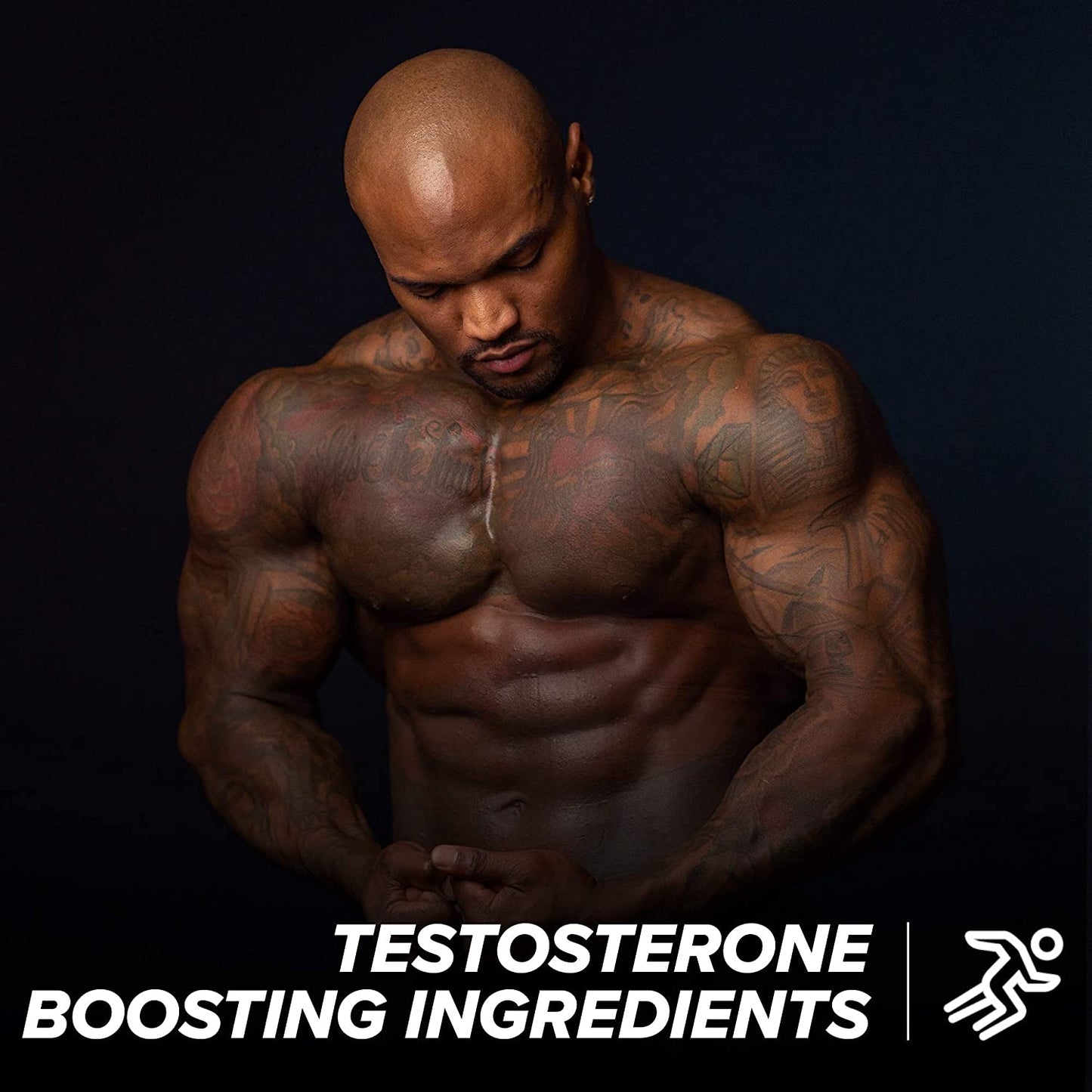 ULTIMATE TESTOSTERONE BOOSTER
ULTIMATE LEAN MUSCLE & STRENGTH SUPPORT
COMPREHENSIVE MALE SUPPORT
P6 Ultimate GH supports muscle size, strength, and natural testosterone levels. When it's time to unlock your ultimate results, P6 Ultimate GH offers the perfect synergy of GH and testosterone support. The P6 product family has set the standard in the natural testosterone support category for nearly a decade.
ULTIMATE GH SUPPORT — With ingredients to help support the production of natural growth hormone, which contributes to protein synthesis, reducing protein breakdown, and enhancing fat metabolism.
ULTIMATE TESTOSTERONE BOOSTER — Boost natural testosterone with LJ100, a clinically studied and sustainably harvested root extract from Malaysia and Primavie Shilajit, a highly bioavailable mineral blend from the Himalayan mountains.
ULTIMATE LEAN MUSCLE & STRENGTH SUPPORT — Lean muscle, strength, and power output support from clinically studied ElevATP, an Ancient Peat and Apple Extract.
COMPREHENSIVE MALE SUPPORT — Support natural testosterone levels, healthy estrogen balance, and male energy so that you can look, feel, and perform at your best.
Take one serving (6 capsules) once daily on an empty stomach. For best results, use for 12 weeks in conjunction with a resistance training program. DO NOT EXCEED 6 CAPSULES PER DAY. USE ONLY AS DIRECTED.
THIS PRODUCT IS ONLY INTENDED FOR HEALTHY ADULTS, 18 YEARS OF AGE OR OLDER. NOT FOR USE BY WOMEN, especially those who are pregnant or nursing. Do not take this product if you have a serious medical condition. Before using this product, consult with a licensed, qualified, health care professional, including but not limited to, if you suspect you have or have been treated for, diagnosed with, or have a family history of any medical condition, or if you are using any prescription or over-the-counter medication. Immediately discontinue use and contact a medical doctor if you experience an adverse reaction to this product. DO NOT USE CONTINUOUSLY FOR MORE THAN 90 DAYS. Discontinue use 2 weeks prior to surgery. Do not use if the safety seal is broken or missing. Store in a cool, dry place. KEEP OUT OF REACH OF CHILDREN.
"It took about a week but the effects of this Booster were noticeable. My endurance took a significant uptick enabling me to push past previous limits."
More In Your Wallet,
More In Your Gym Bag