P6 Ultimate Testosterone Booster
P6 Ultimate Testosterone Booster
'tis the season! 3 free gifts with all purchases
P6 Ultimate supports testosterone, focus, male energy, and nitric oxide production. Support natural testosterone production, inhibit estrogen formation, and unlock your best results. Learn more
Ultimate Testosterone Booster
Ultimate Cognitive Support
Ultimate Pumps
Add to cart
-
$159.99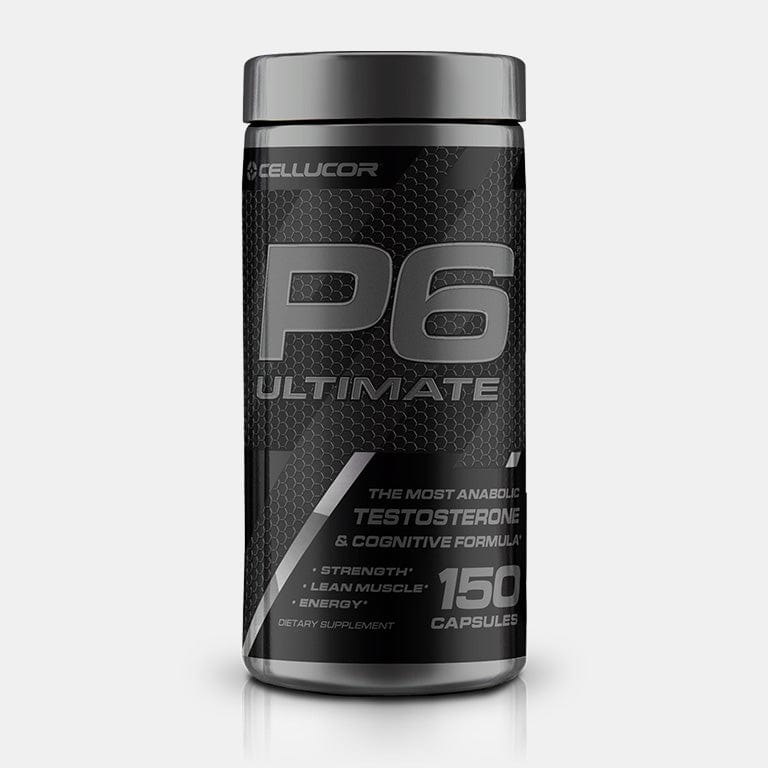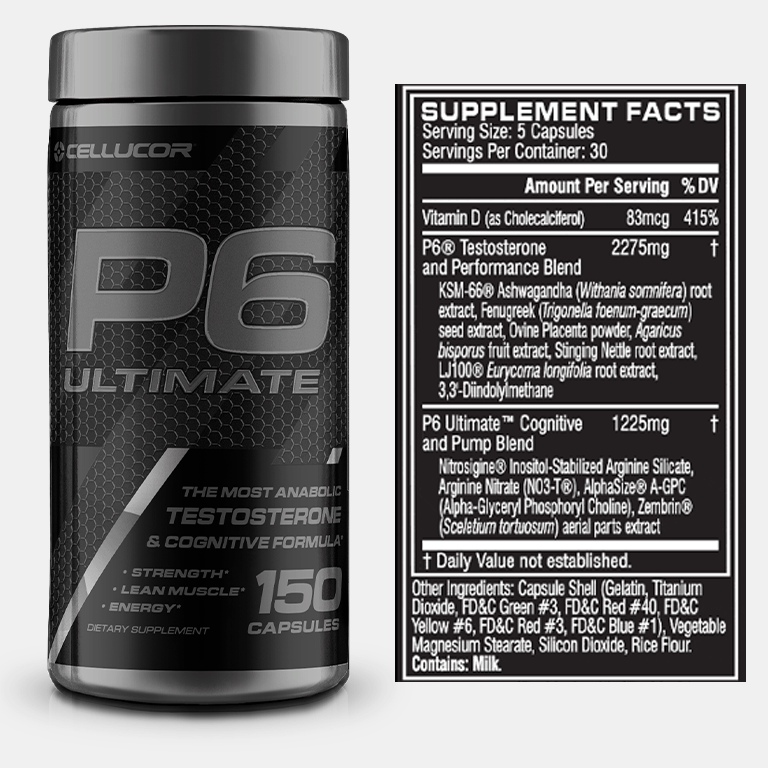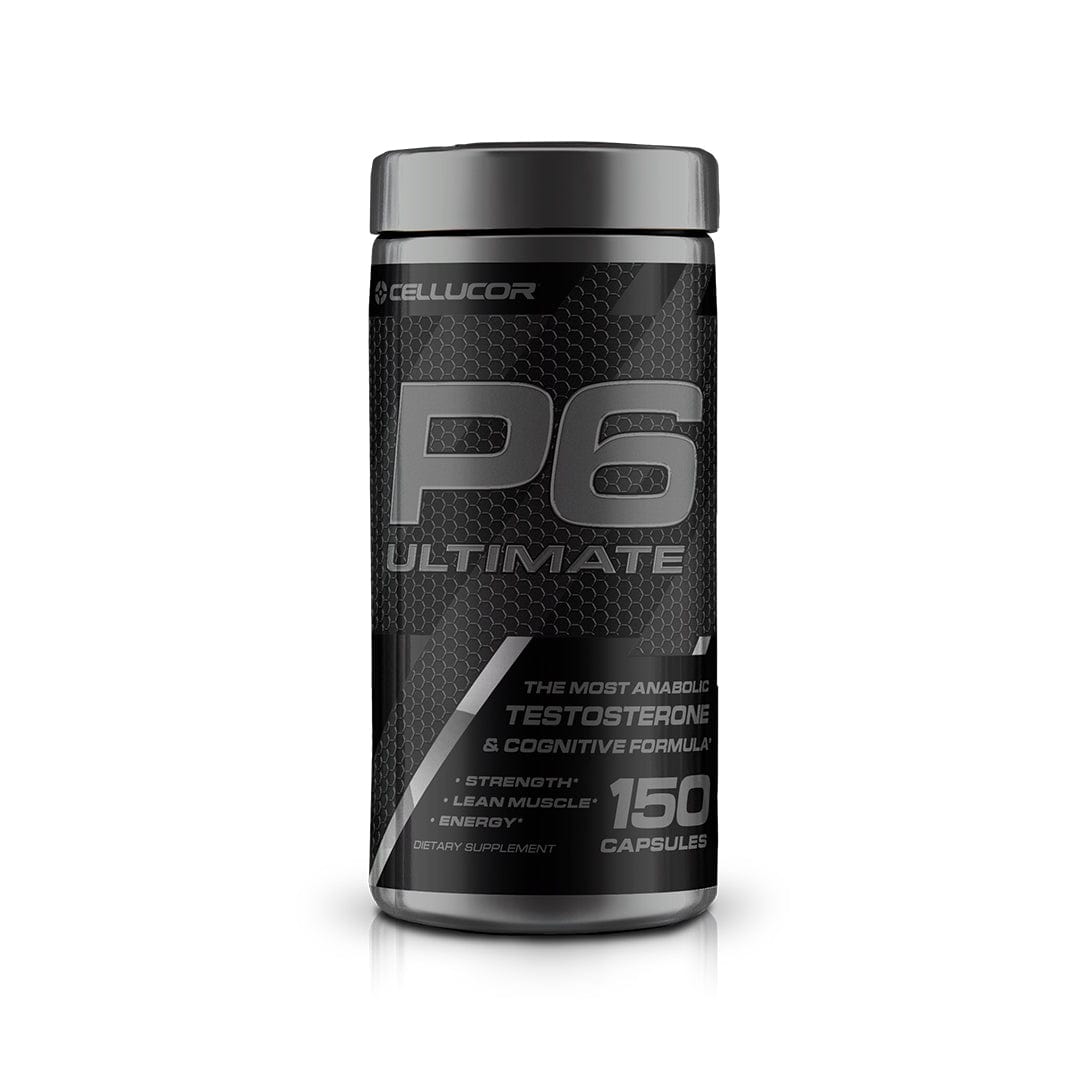 ULTIMATE TESTOSTERONE BOOSTER
ULTIMATE PUMPS
COMPREHENSIVE MALE SUPPORT
The most anabolic natural testosterone booster and cognitive support formula: P6 Ultimate supports testosterone, focus, male energy, and nitric oxide production. Support natural testosterone production, inhibit estrogen formation, and unlock your best results. The P6 product family has set the standard in the natural testosterone support category for nearly a decade.
ULTIMATE TESTOSTERONE BOOSTER — Boost natural testosterone with our ultimate P6 Testosterone and Performance blend.
ULTIMATE COGNITIVE SUPPORT — The ultimate mind-muscle connection with clinically-studied Alpha-GPC and Zembrin.
ULTIMATE PUMPS — Amplify nitric oxide levels with NO3-T Arginine Nitrate and experience long-lasting increases in nitric oxide with the clinically stuidied Nitrosigine.
COMPREHENSIVE MALE SUPPORT — Support natural testosterone levels, healthy estrogen balance, and male energy so that you can look, feel, and perform at your best.
Take one serving (5 capsules) daily with or without food. DO NOT EXCEED 5 CAPSULES PER DAY. USE ONLY AS DIRECTED.
THIS PRODUCT IS ONLY INTENDED TO BE CONSUMED BY HEALTHY, ADULT MEN, 18 YEARS OF AGE OR OLDER. NOT FOR USE BY WOMEN, especially those who are pregnant or nursing. Do not use this product if you have any serious medical conditions. Before using this product, consult with a licensed, qualified, health care professional, including but not limited to, if you suspect you have or have been treated for, diagnosed with or have a family history of any medical condition, or if you are using any prescription or over the counter medication. Immediately discontinue use and contact a medical doctor if you experience any adverse reaction to this product. Discontinue use 2 weeks prior to surgery. Do not use if safety seal is broken or missing. Store in a cool dry place. KEEP OUT OF REACH OF CHILDREN.
"Amazing pumps, and muscle density for leaning out. Working dramatically and helps me recover better and sleep like a champ."
More In Your Wallet,
More In Your Gym Bag