C4 Smart Energy® Summer Sipping Variety Pack
Free shipping On all subscription orders
Skip to product information
View accessibility statement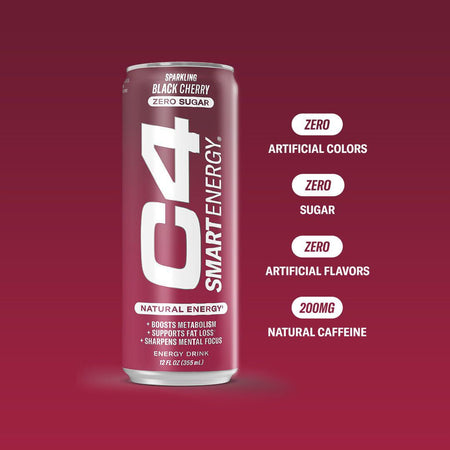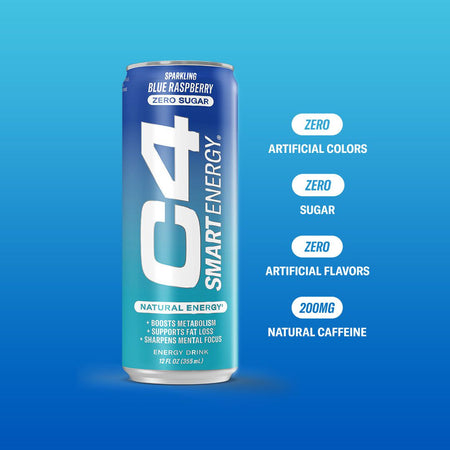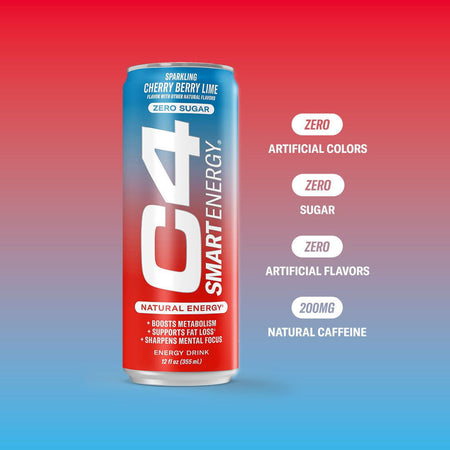 C4 Smart Energy® Summer Sipping Variety Pack
C4 Smart Energy® Summer Sipping Variety Pack
Free shipping On all subscription orders
Cognizin is a patented citicoline, which is a nutrient that helps support mental focus, attention and recall. Learn more
Orders over $55 and subscriptions ship free!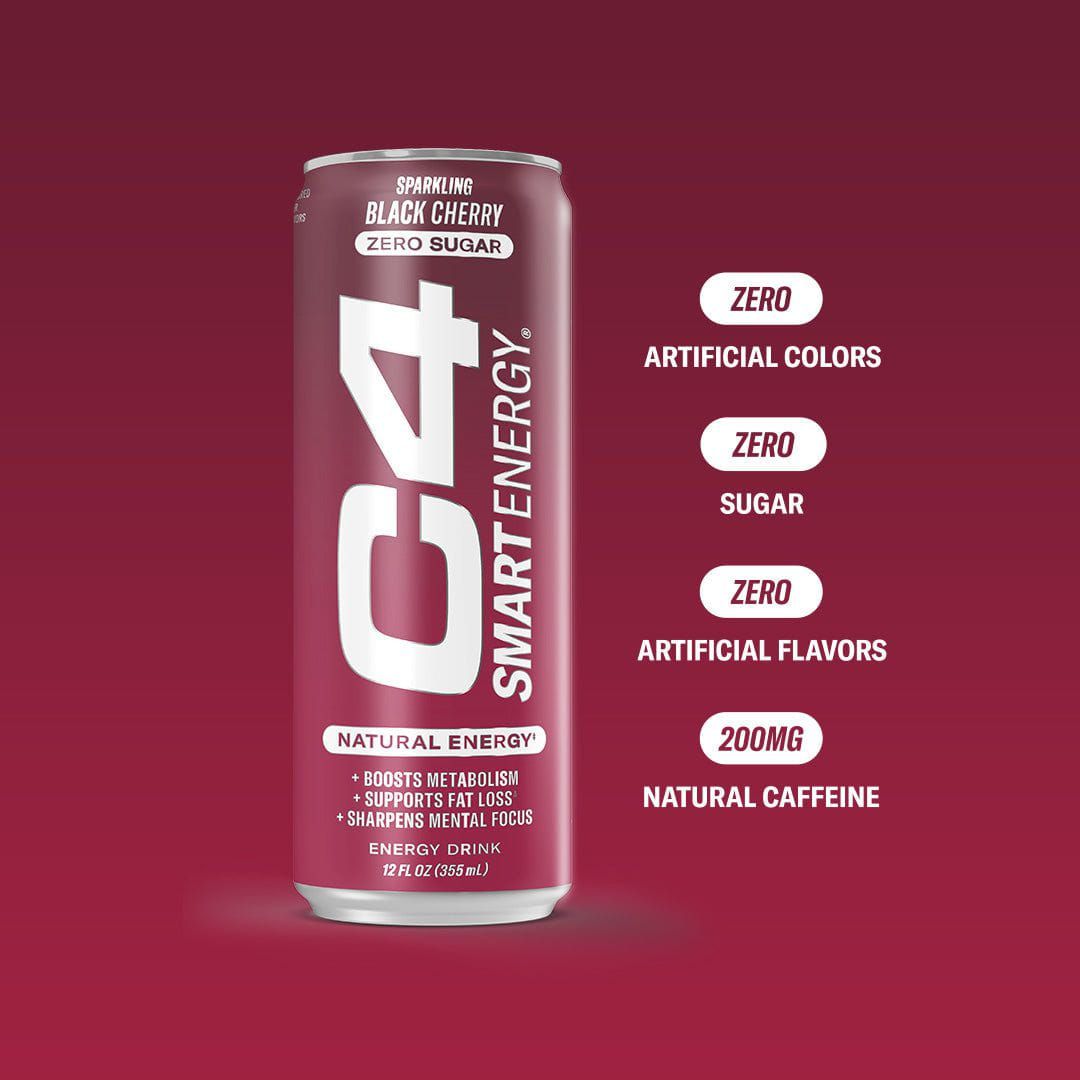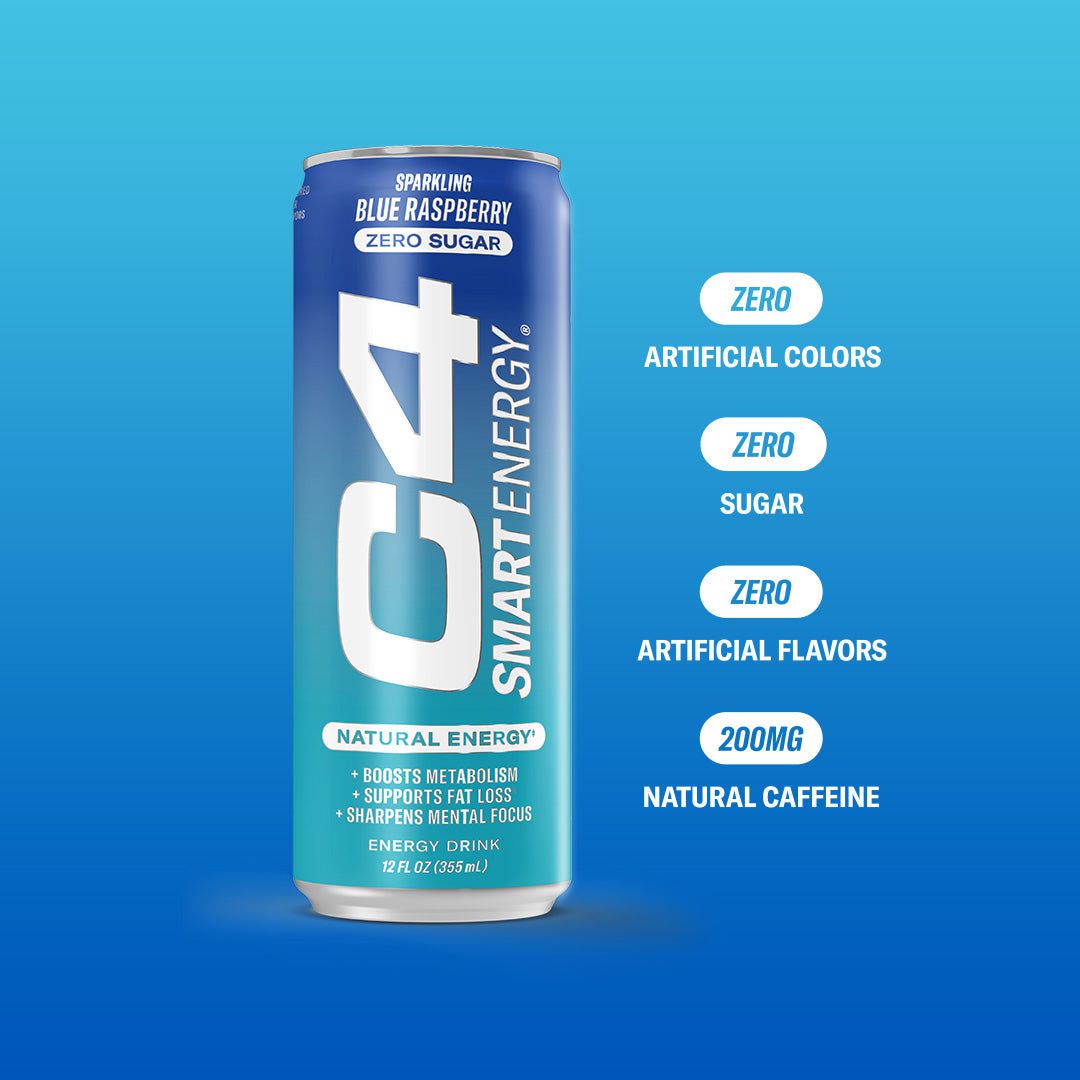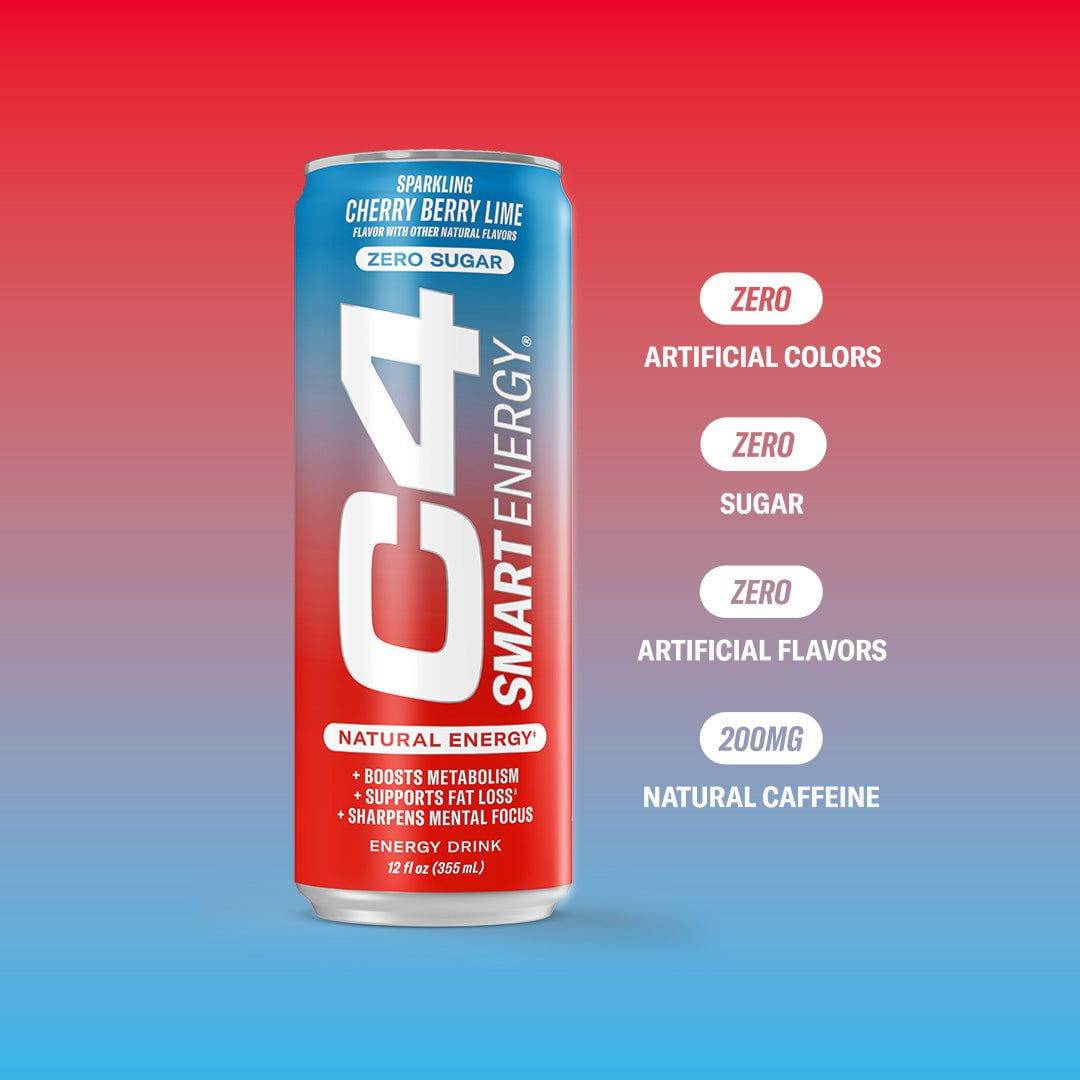 PLANT-BASED ENERGY
MENTAL FOCUS
ZERO GRAMS OF SUGAR
INCREDIBLE TASTE
Product Overview
NATURAL ENERGY‡
Fight back morning grogginess and midday slumps with C4 Smart Energy®. Made with 200mg of natural caffeine‡, C4 Smart Energy® keeps you energized when you need it most.
SHARPENS MENTAL FOCUS
Get ready to boost your mental game! C4 Smart Energy® is clinically studied to elevate focus, concentration, recall, mental multi-tasking, and gaming performance.
BOOST METABOLISM & SUPPORT FAT LOSS∆
Designed to fuel your goals, mentally and physically, C4 Smart Energy® accelerate calorie burning, boost metabolism, and support fat loss.
† Natural caffeine from green coffee bean extract.
∆ In combination with a calorie reduced diet designed for weight loss and an active lifestyle, C4 Smart Energy® supports fat loss by increasing calorie expenditure.
C4 SMART ENERGY® INGREDIENTS
200MG CAFFEINE – Derived from green coffee beans
COGNIZIN® – Clinically studied ingredient that supports mental focus, attention, and recall.
N-ACETYL TYROSINE – Soluble form of L-Tyrosine that supports noradrenaline and dopamine, in turn, supporting mental health during stressful activities.
KEY NUTRIENTS – Potassium, Niacin, and Vitamin B12
Use
Consume one can of C4® ON THE GO 20-30 minutes before dominating exercise... and/or life. Some individuals may experience a harmless tingling sensation, which is attributed to beta alanine.
Warning
"WARNING: THIS PRODUCT IS ONLY INTENDED TO BE CONSUMED BY HEALTHY ADULTS, 18 YEARS OF AGE OR OLDER. Do not use this product if you are pregnant, nursing, or are currently taking nitrates for chest pain or if you are taking medication used to treat erectile dysfunction such as PDE-5 inhibitors. Before using this product, consult a licensed, qualified, healthcare professional, including but not limited to, if: you are taking antidepressants such as MAOI (Monoamine Oxidase Inhibitor) or SSRI, blood thinners, nonsteroidal anti-inflammatory drugs, pseudoephedrine, or you are taking any other dietary supplement, prescription drug or over-the-counter medication; or if, you suspect you have or have been treated for, diagnosed with or have a family history of, any medical condition, including but not limited to: high or low blood pressure, diabetes, glaucoma, anxiety, cardiovascular, psychiatric or seizure disorders, cardiac arrhythmia, stroke, heart, liver, kidney or thyroid disease, or difficulty urinating due to prostate enlargement. This product contains caffeine and should not be used by individuals wishing to eliminate caffeine from their diet or in combination with caffeine or stimulants from other sources including but not limited to, coffee, tea, soda, or other dietary supplements and medications. Discontinue 2 weeks prior to surgery. Immediately discontinue use and contact a medical doctor if you experience any adverse reaction to this product. Do not exceed recommendations for Suggested Use. Use only as directed. Do not use if safety seal is broken or missing. Store in a cool dry place. KEEP OUT OF REACH OF CHILDREN."
"Flavors are amazing, energy is even better!"