C4 Performance Energy® x Starburst™ Candy
C4 Performance Energy® x Starburst™ Candy
'tis the season! 3 free gifts with all purchases
Burst with energy and elevate performance with 200mg of caffeine. Learn more
Orders over $55 and subscriptions ship free!
Add to cart
-
$27.99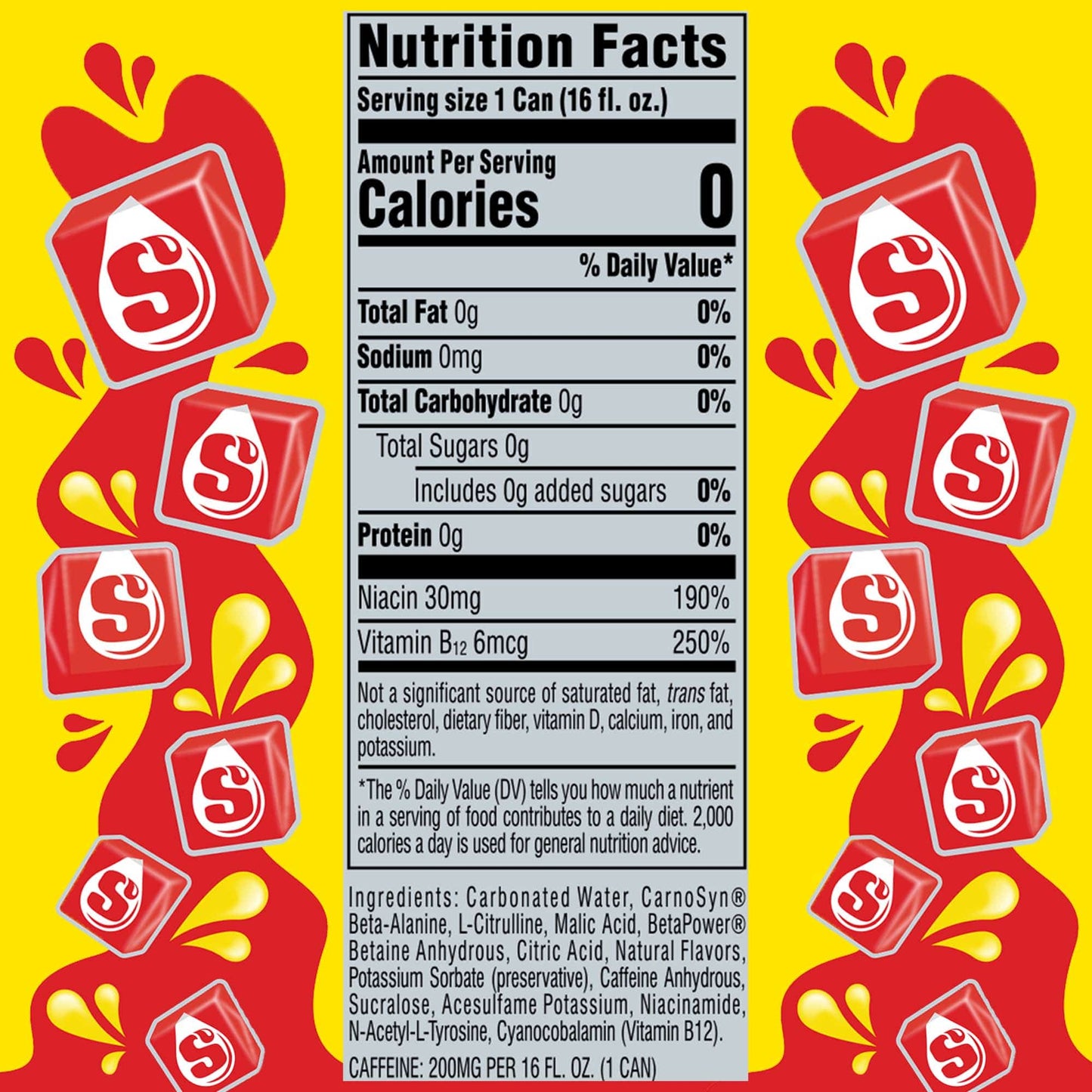 EXPLOSIVE ENERGY
JUICY FLAVOR
ZERO SUGAR
CELLULAR HYDRATION
THE BEST OF BOTH WORLDS — C4 PERFORMANCE ENERGY® AND STARBURST™ CANDY. EXPLOSIVE ENERGY. JUICY FLAVOR.: We've launched the most epic partnership with STARBURST™ candy to bring you 4 NEW JUICY FLAVORS — Strawberry, Cherry, Orange, Lemon!
C4 Performance Energy® is infused with the heritage and technology of America's Most Explosive Performance Energy Brand. Powered by 200mg of caffeine, you'll be burstin' with explosive energy to elevate your performance. Add the clinically studied CarnoSyn® Beta-Alanine and superfood extract, BetaPower® Betaine, and you can count on refreshing cellular hydration and endurance with every sip!
With the new STARBURST™ candy flavors, you get your candy fix with zero sugar and no artificial colors or flavors. Now that's an unexplainably juicy, and delicious way to outperform and overachieve!
EXPLOSIVE ENERGY — Burst with energy and elevate performance with 200mg of caffeine.
INCREDIBLE FLAVOR — Enjoy juicy STARBURST™ flavors with zero sugar
REFRESHING CELLULAR HYDRATION — Helps cells stay hydrated without artificial colors or flavors thanks to superfood extract — BetaPower® Betaine!
MUSCULAR ENDURANCE — Kick up that endurance with clinically-studied CarnoSyn® Beta-Alanine.
Consume one can of C4® ON THE GO 20-30 minutes before dominating exercise... and/or life. Some individuals may experience a harmless tingling sensation, which is attributed to beta alanine.
Do not consume this product if you are pregnant or nursing. Not intended for children. Recommended for adults. Store in a cool, dry place. Do not freeze.
More In Your Wallet,
More In Your Gym Bag