P6® Ultimate Testosterone Booster
30% off + free shipping! With any subscription
Skip to product information
View accessibility statement
This is a carousel with multiple slides. Use Next and Previous buttons to navigate, or jump to a slide with the thumbnail.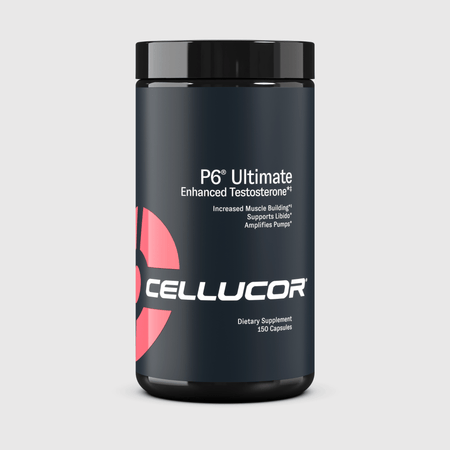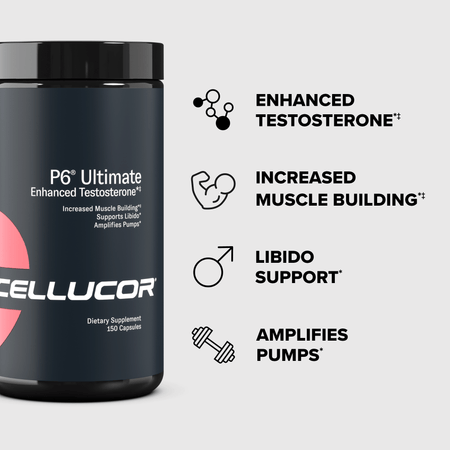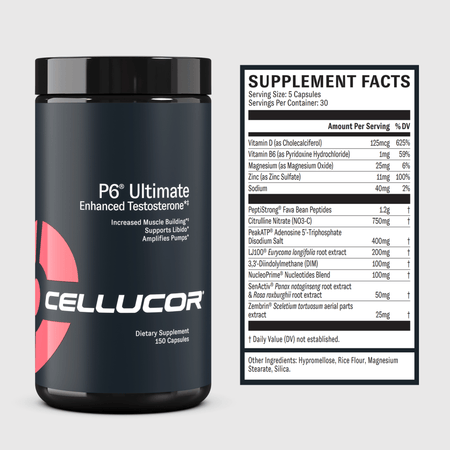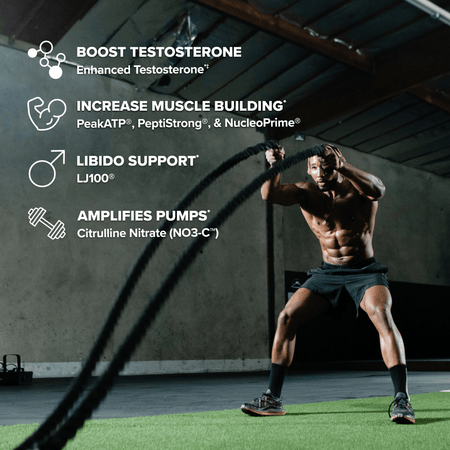 P6® Ultimate Testosterone Booster
P6® Ultimate Testosterone Booster
30% off + free shipping! With any subscription
Support healthy testosterone levels, normal estrogen metabolism, strength, and endurance to help you look, feel, and perform your best.  Learn more
Boost Testosterone
Increase Vitality
Supports Blood Flow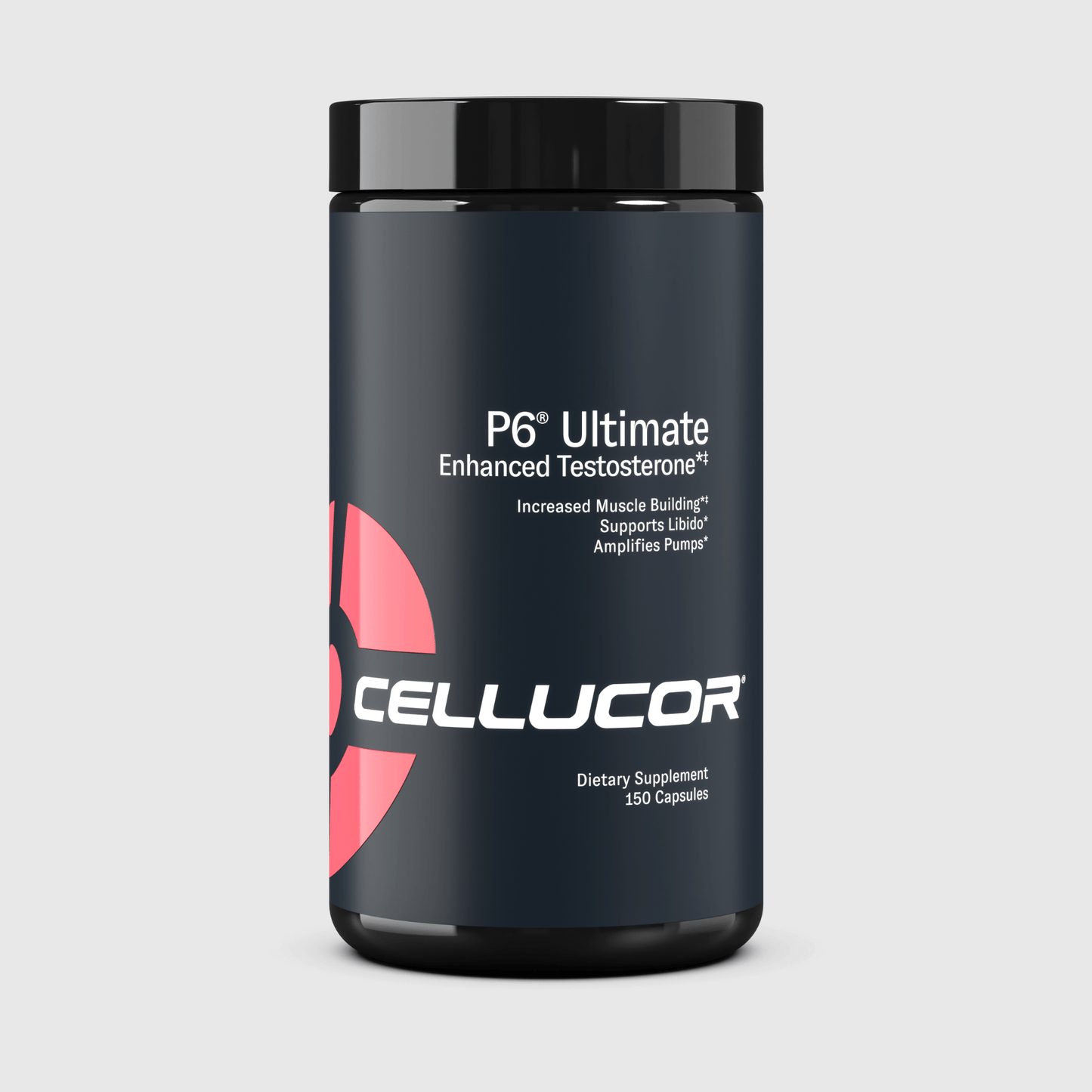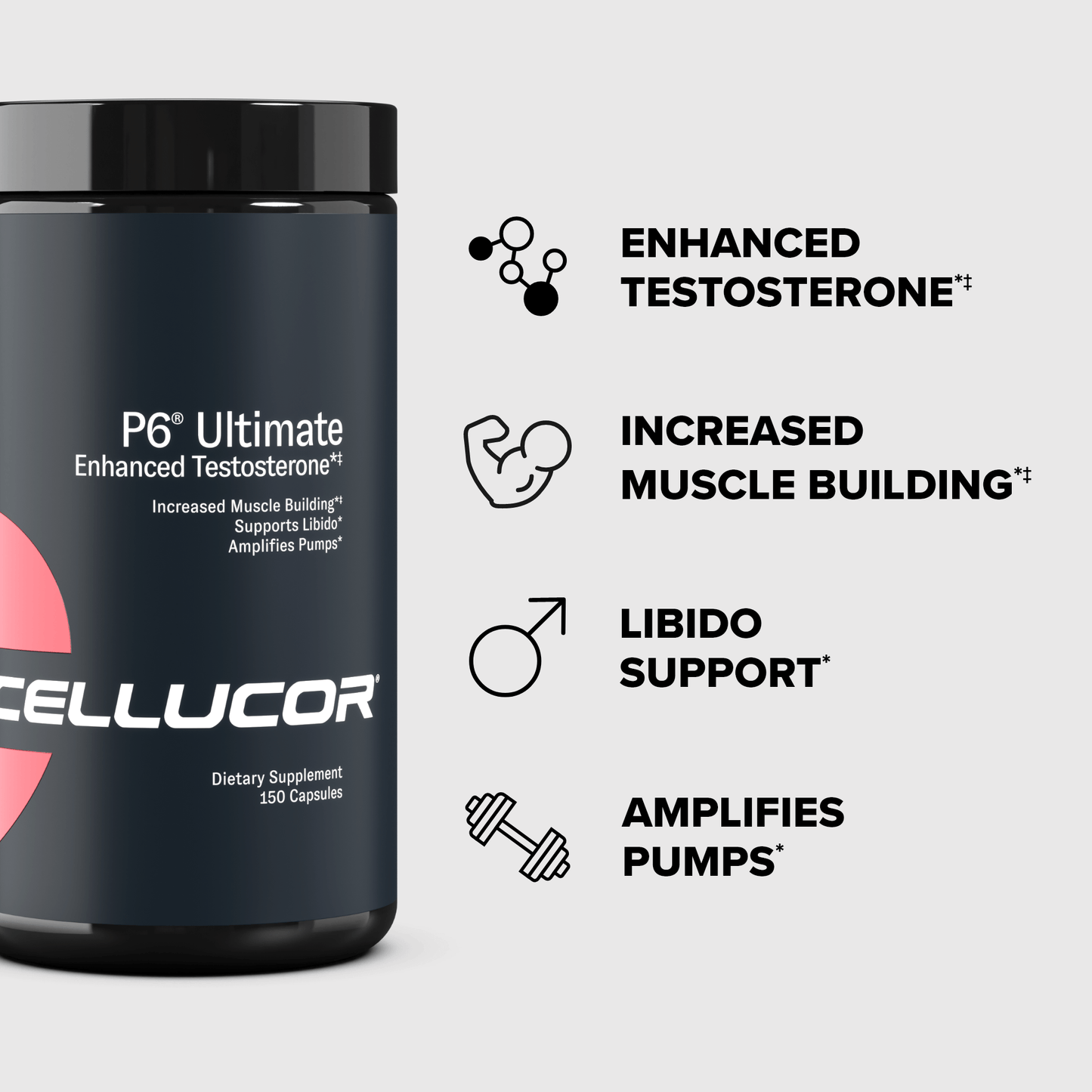 ADVANCED TESTOSTERONE BOOSTER
MALE WELLNESS SUPPORT
MUSCULAR STRENGTH & ENDURANCE
Unleash Your Alpha
This is a carousel with multiple slides. Use Next and Previous buttons to navigate.
TAKE BACK YOUR EDGE, UPGRADE RESULTS
Regain ultimate energy, strength, and performance with the enhanced testosterone support of P6® Ultimate*. Featuring a powerful formula, P6®Ultimate helps you get results in and out of the gym with:
Enhanced Testosterone*‡
Increased Muscle Building*‡
Supports Libido*
Amplifies Pumps*
READY FOR ULTIMATE MUSCLE-BUILDING?
With P6® Ultimate, not only will you have the support from enhanced testosterone, but you'll also enhance your ability to build ultimate muscle.*‡ P6® Ultimate is formulated with clinically studied PeakATP®, Citrulline Nitrate as Nitramax (NO3-C)™, PeptiStrong®, and NucleoPrime® for increased muscle size, strength, power output, and prevention of muscle breakdown.*‡
QUALITY INGREDIENTS. POWERFUL RESULTS.
P6®
 Ultimate is the newest addition to the legendary P6®
 lineup. Featuring patented and clinically studied ingredients, P6®
 has set the standard in testosterone support for nearly a decade.
*
LJ100® – Patented and clinically studied to support testosterone production, endurance, and libido.*‡
PeakATP® – Patented and clinically studied to increase muscle size, strength, and power output.*‡
Citrulline Nitrate as Nitramax (NO3-C)™ — Patented blend of performance ingredients citrulline and nitrates that provides a dual pathway nitric oxide support. Nitric Oxide supports healthy blood flow.*(add asterisk)
PeptiStrong® – Patented and clinically studied to support increased muscle-building and helps prevent muscle breakdown.*‡
NucleoPrime® – Supports building blocks of cells for increased muscle-building and anti-aging.*‡
SenActiv® – Helps support healthy muscle cells, cellular energy, performance, and muscular endurance.* (add asterisk)
DIM – Helps support normal, healthy estrogen metabolism by converting potent forms of estrogen to less potent forms.* (add asterisk)
KEY NUTRIENTS – Vitamin D, B6, Magnesium, and Zinc
Take one serving (5 capsules) daily, preferably with food. For best results, use for 8 consecutive weeks in conjunction with an effective resistance training and diet regimen. DO NOT EXCEED 5 CAPSULES PER DAY. USE ONLY AS DIRECTED.
THIS PRODUCT IS ONLY INTENDED TO BE CONSUMED BY HEALTHY ADULT MEN, 18 YEARS OF AGE OR OLDER. NOT FOR USE BY WOMEN, especially those who are pregnant or nursing. Do not use this product if currently taking PDE5 inhibitors or nitrates for chest pain or if you have any serious medical condition. Before using this product, consult with a licensed, qualified, health care professional, including but not limited to, if you suspect you have or have been treated for, diagnosed with, or have a family history of any medical condition, or if you are using any prescription or over the counter medication. Immediately discontinue use and contact a medical doctor if you experience any adverse reaction to this product.Discontinue use 2 weeks prior to surgery. Do not use if safety seal is broken or missing. Store in a cool, dry place. KEEP OUT OF REACH OF CHILDREN. Disclaimers: *These statements have not been evaluated by the Food and Drug Administration. This product is not intended to diagnose, treat, cure, or prevent any disease. (ensure the DSHEA statement is bold font, enclosed in a hairline box with sufficient contrast against the background) ‡ When combined with an effective diet and resistance training program, for at least 8 weeks.
"Seeing a huge difference, great product."
More In Your Wallet,
More In Your Gym Bag