P6 Ultimate Testosterone Booster
Skip to product information
View accessibility statement
This is a carousel with multiple slides. Use Next and Previous buttons to navigate, or jump to a slide with the thumbnail.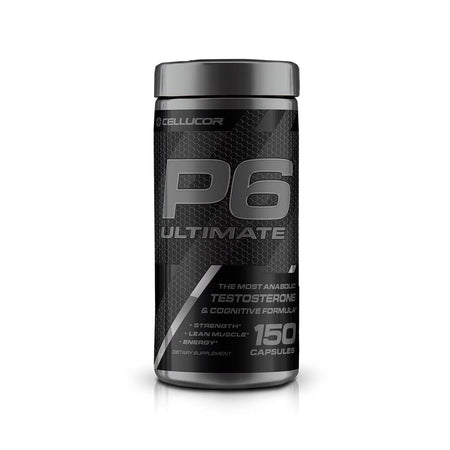 P6 Ultimate Testosterone Booster
P6 Ultimate Testosterone Booster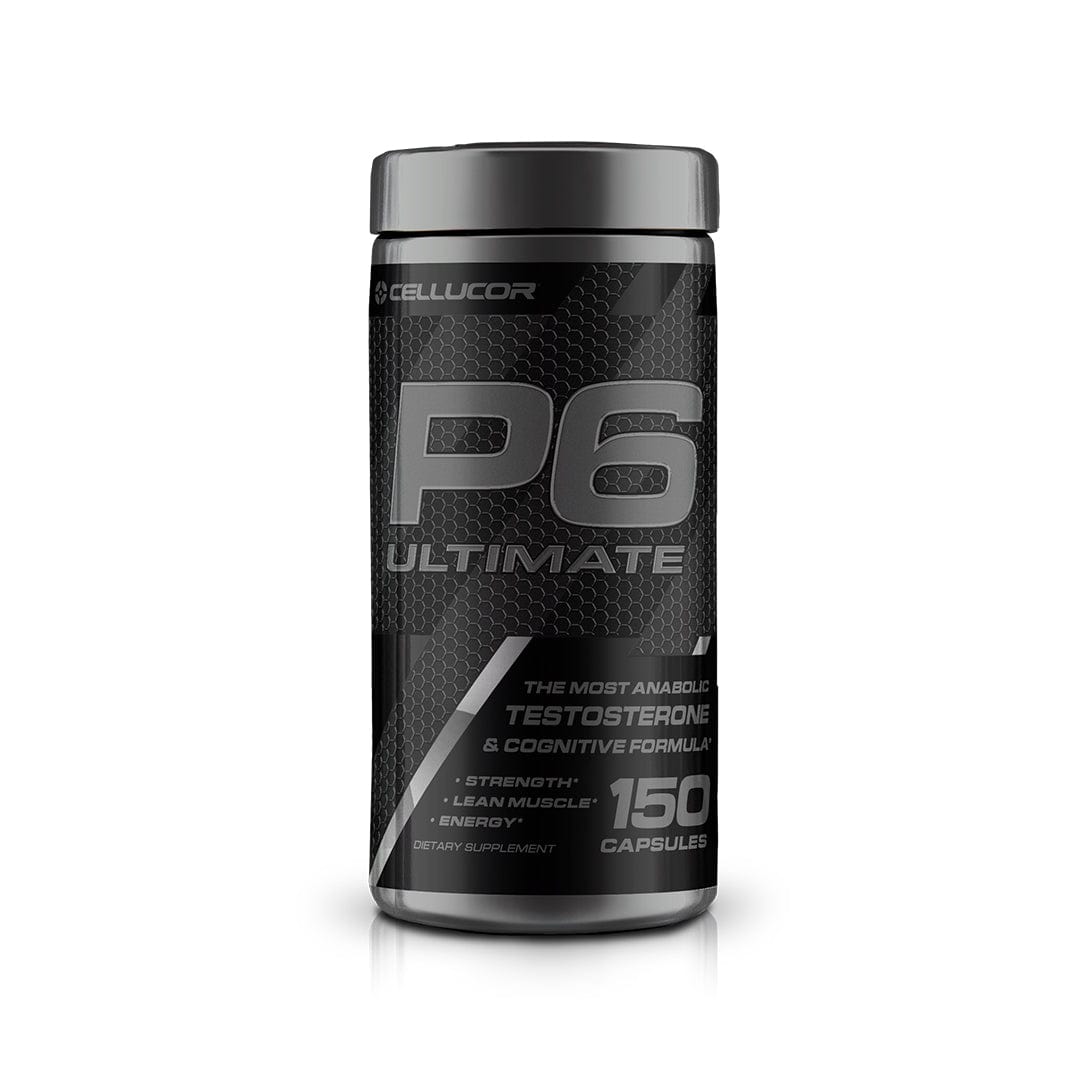 FOCUS ON WHAT MATTERS MOST
One of the most important keys to seeing results in the gym is making sure you can feel each muscle fiber contracting during each grueling repetition. You need to focus on the mind-muscle connection and feeling the muscle through both the concentric and eccentric parts of the movement. P6 Ultimate helps give you that laser-like focus so you can achieve those hard contractions necessary to build lean muscle mass. P6 Ultimate is also a powerful testosterone booster to help you put on the quality size you desire.
CREATING THE PERFECT ENVIRONMENT
P6 Ultimate is the most powerful P6 product to date—there's a reason we call it ULTIMATE. With a blend of nootropic ingredients to help with cognition and focus alongside some of the strongest natural testosterone boosters on the market, you've created the perfect storm when it comes to gaining lean muscle mass and seeing results from your hard work and dedication in the gym. We know you push your body to the limit and aren't afraid to put in the work. P6 Ultimate gives you the boost you need to take things up a notch.
THE ULTIMATE PROFILE
KSM-66 Ashwagandha has been shown through clinical studies when used daily, to be able to improve muscle size, strength, and natural testosterone levels in healthy adult males.
LJ100 Long Jack Extract has been clinically shown in human trials to increase energy levels, enhance sport performance, promote free testosterone levels, and help the body remain in an anabolic state.
AlphaSize A-GPC is a premier cognitive ingredient that aids in memory, mental focus, concentration, and can help delay mental fatigue.
Zembrin is an amazing mood enhancer and nootropic to help you not only focus and have mental clarity in the gym, but out of the gym as well.
CATERING TO THOSE STRIVING FOR EXCELLENCE
For years, we have been providing the industry with the highest quality products and ingredients available. We believe in excellence and always putting forth your best effort. We bring that mentality into our offices every day, brainstorming and formulating products to help you achieve your personal excellence and reach your goals. We know you refuse to settle—and neither do we. With the launch of P6 Ultimate, we feel great knowing we put in the time and effort to formulate such a powerful product.
MISSION POSSIBLE
Results in the gym don't come easy. They require blood, sweat, and tears to be shed. You're willing to put yourself though the pain and suffering to reach your goals. And we want to be right there with you. P6 Ultimate, is a next-level product not for those who are just starting their fitness journey. This powerhouse of a product is for those who have already paid their dues and know no limits in the gym. This is for the elite—the ULTIMATE. Are you ready?
KSM-66 Ashwagandha
LJ100 Long Jack Extract
AlphaSize A-GPC
Zembrin
Take one serving (5 capsules) daily with or without food. DO NOT EXCEED 5 CAPSULES PER DAY. USE ONLY AS DIRECTED.
THIS PRODUCT IS ONLY INTENDED TO BE CONSUMED BY HEALTHY, ADULT MEN, 18 YEARS OF AGE OR OLDER. NOT FOR USE BY WOMEN, especially those who are pregnant or nursing. Do not use this product if you have any serious medical conditions. Before using this product, consult with a licensed, qualified, health care professional, including but not limited to, if you suspect you have or have been treated for, diagnosed with or have a family history of any medical condition, or if you are using any prescription or over the counter medication. Immediately discontinue use and contact a medical doctor if you experience any adverse reaction to this product. Discontinue use 2 weeks prior to surgery. Do not use if safety seal is broken or missing. Store in a cool dry place. KEEP OUT OF REACH OF CHILDREN.
More In Your Wallet,
More In Your Gym Bag